Integrated, Trauma-Informed Service Delivery: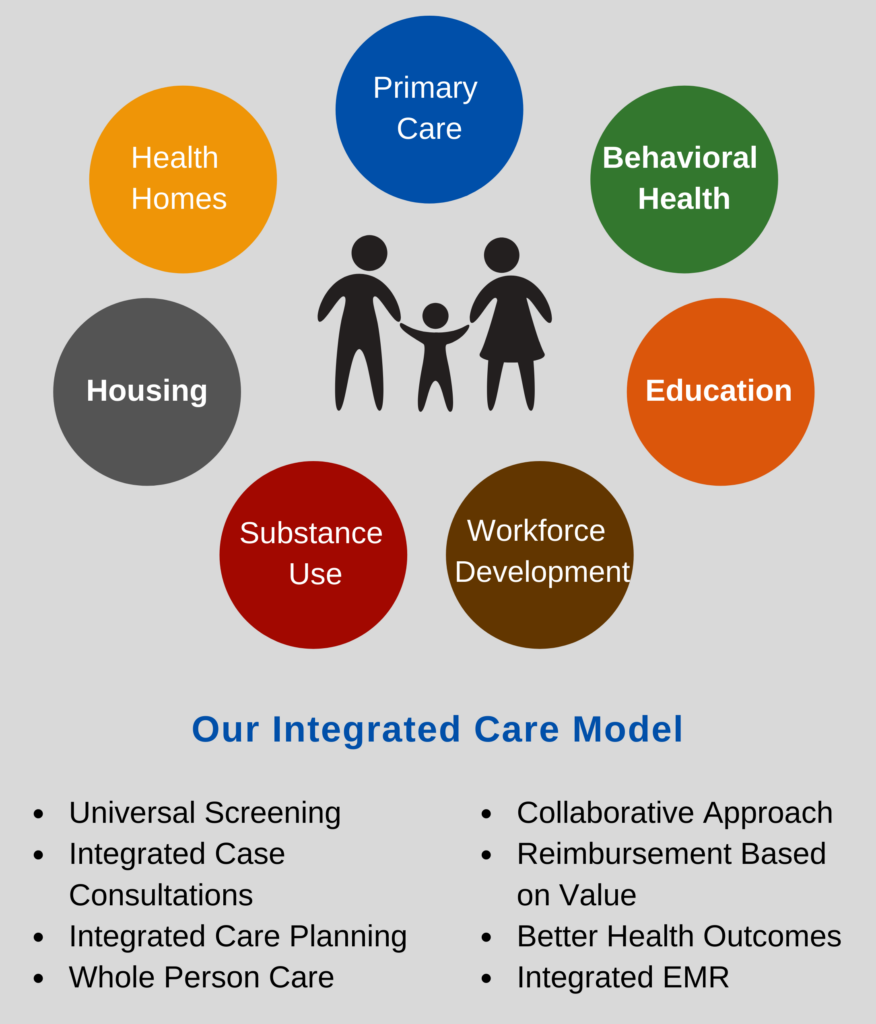 Acacia Network and our affiliates provide integrated, culturally-competent, and trauma-informed services to over 150,000 individuals of all ages through:
Primary Care;
Behavioral Health and Addiction Services;
Residential Treatment for At-Risk Populations;
Affordable and Supportive Housing;
Transitional Housing and Homeless Services;
Early Childhood Education;
Afterschool Programs and Youth Development;
Services for Older Adults Ages 60+;
Workforce Development;
Arts and Culture, and more.
Our integrated model enables us to address individual needs utilizing a holistic approach by ensuring that each client is connected to our wide continuum of services, as needed. Because we are deeply embedded in vulnerable communities, our service delivery model must also take into account the existence of prior and ongoing trauma when working with our clients. Experts argue that it is important to recognize the possible existence of a traumatic history in order to establish therapeutic environments that are physically and psychologically safe for the individuals served.
What is Trauma-Informed Care?
The American Psychological Association defines trauma as "any disturbing experience that results in significant fear, helplessness, dissociation, confusion, or other disruptive feelings intense enough to have a long-lasting negative effect on a person's attitudes, behavior, and other aspects of functioning."
Trauma can affect anyone regardless of who they are or where they come from. Some people experience very few traumatic situations throughout their lifetime, while others may experience chronic or multiple traumatic events. Research tells us that for people experiencing homelessness and poverty, the rates of trauma are extraordinarily high.
According to the Substance Abuse and Mental Health Services Administration, "a trauma-informed approach […] includes an understanding of trauma and an awareness of the impact it can have across settings, services, and populations. It involves viewing trauma through an ecological and cultural lens and recognizing that context plays a significant role in how individuals perceive and process traumatic events"
Acknowledging trauma requires providers to take the necessary steps to promote the physical and emotional wellbeing of their clients, including the following:
Ensuring that all spaces are welcoming, orderly, and have participants' rights visibly posted;
Keeping participants informed about all aspects of their treatment so they feel involved in the decision-making processes regarding their care and gain a sense of empowerment;
Adopting treatment interventions and designing care plans that are culturally responsive and take into account each participant's background.
Communities of color that have been systematically abused by the structures of power experience higher rates of hesitancy and mistrust when seeking care. More recently, we've seen this play out with COVID-19 vaccine hesitancy among Black/African American and Hispanic/Latinx communities. Culturally competent care plans are therefore critical when serving racial/ethnic minorities, as studies have shown that patients feel higher levels of trust when providers share their racial/ethnic background.