Carmen Villa-Lugo, Esq., Chairwoman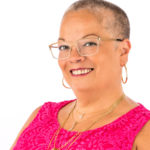 Carmen J. Villa-Lugo is a Latina of Puerto Rican and Cuban descent, born in NYC. A life long resident of The Bronx, she has dedicated her career to community service.

She joined the Acacia Network Family as a Board Member in 1997. Over the last 22 years, she has been a member of and held Officer positions on the Board of Directors of many of the entities that operate under the Acacia Tree. In 2018, she was elected as Chairwoman of the Acacia Network Board of Directors.

A graduate of The City College of New York (CUNY) and New York Law School, Ms. Villa-Lugo is admitted to practice law in New York State as well as The Supreme Court of the United States. She has served as Court Attorney to several Judges in the Civil Court of the City of New York, Bronx Count y, for over 20 years.

In addition to practicing law, Ms. Villa-Lugo has worked extensively in the area of social and housing services for several non profit organizations.

She balances her commitments with strong faith as a member of Tercera Iglesia Bautista and a rich family life with her Husband, Twin Daughters and Grandchildren.
Henry Comas, Vice Chair

Henry Comas is a lifelong resident of New York City. He received his Bachelors Degree in Urban Planning from the State University of Buffalo. In addition to serving on the Acacia Network Board of Directors, Mr. Comas is a member of the Board of Directors of East Harlem Council for Community Improvement (EHCCI), a branch of Acacia Network.

Mr. Comas holds the title of Operational Specialist for the US Department of Housing and Urban Development Regional Administrator Office, where he coordinates programs with other federal, state and local agencies to assure effective linkages. Additionally, he serves as the New York Region II Continuity of Operations Coordinator. His twenty-year career at HUD has made Mr. Comas an expert in intergovernmental relations and various Federal urban programs.
Wilfred Renta, Treasurer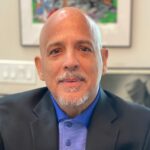 Wilfred Renta has dedicated his 47-year career to public service in New York City. After his Army discharge in 1970, he began his career in public service starting at the South Brooklyn Community Corporation as a part-time Bookkeeper, and left three years later as the Fiscal Officer. After South Brooklyn, he joined the firm of Victor Tractenberg CPA, which monitors and provides oversight for the Community Corporation in Brooklyn, part of CAP (Council Against Poverty). After his tenure with the CPA firm, he joined CDA (now DYCD) for two years as the Director of Technical Assistant Unit. He later joined the East Harlem Council for Community Improvement (EHCCI), where he moved up the ranks during his 15-year stay with the organization.

In 1996, Mr. Renta joined the Neighborhood Association for Intercultural Affairs (NAICA), where he served as the CFO. At NAICA, he helped lead a team of public service professionals that serve adults, families and seniors while providing culturally sensitive services to adults, youth, seniors and families facing eviction. He currently serves as the Treasurer of Acacia's Corporate Branch 1, which includes Social Service and Affordable Housing and is a member of the Finance and Auditing committees.

Outside of the office, Mr. Renta has been part of the 111th Street Boys Stickball Organization for 25 years, where he has helped organize the well-known 111th Street "Old Timers Day," a yearly community celebration that is nearing its 53rd anniversary. His extensive list of accomplishments throughout his career is unmatched by his dedication to mobilize the communities he serves.
Iris W. Ramírez, Member

Iris W. Ramírez was raised in Peñuelas, Puerto Rico and in Waterbury, Connecticut. She earned a Bachelor of Arts degree in Latin American and Caribbean Studies from Dartmouth College in Hanover, New Hampshire. Ms. Ramírez has been a Bronx resident since 2001. Ms. Ramirez also serves as Treasurer on the Casa Promesa Board and as Secretary on the South Bronx Management Company Board, both subsidiaries of the Acacia Network.

Ms. Ramírez has been serving the community for a number of years. She has been a volunteer with Big Brothers Big Sisters of New York City since 2004 and is a founding member of Latino Bigs, an affinity group of Big Brothers Big Sisters of New York City. Ms. Ramírez is also a founding member of the Bronx Volunteerism Coalition which works to increase Bronx resident participation in volunteer-driven groups. She also serves on the Board of Mercy Center located in the South Bronx. Ms. Ramírez works as a Paralegal specializing in Business Immigration Law.