Acacia Network relies on the leadership, guidance, and commitment of its dedicated Board of Directors, comprised of members with diverse areas of expertise in key sectors.
Carmen J. Villa-Lugo, Esq., Chairwoman of the Board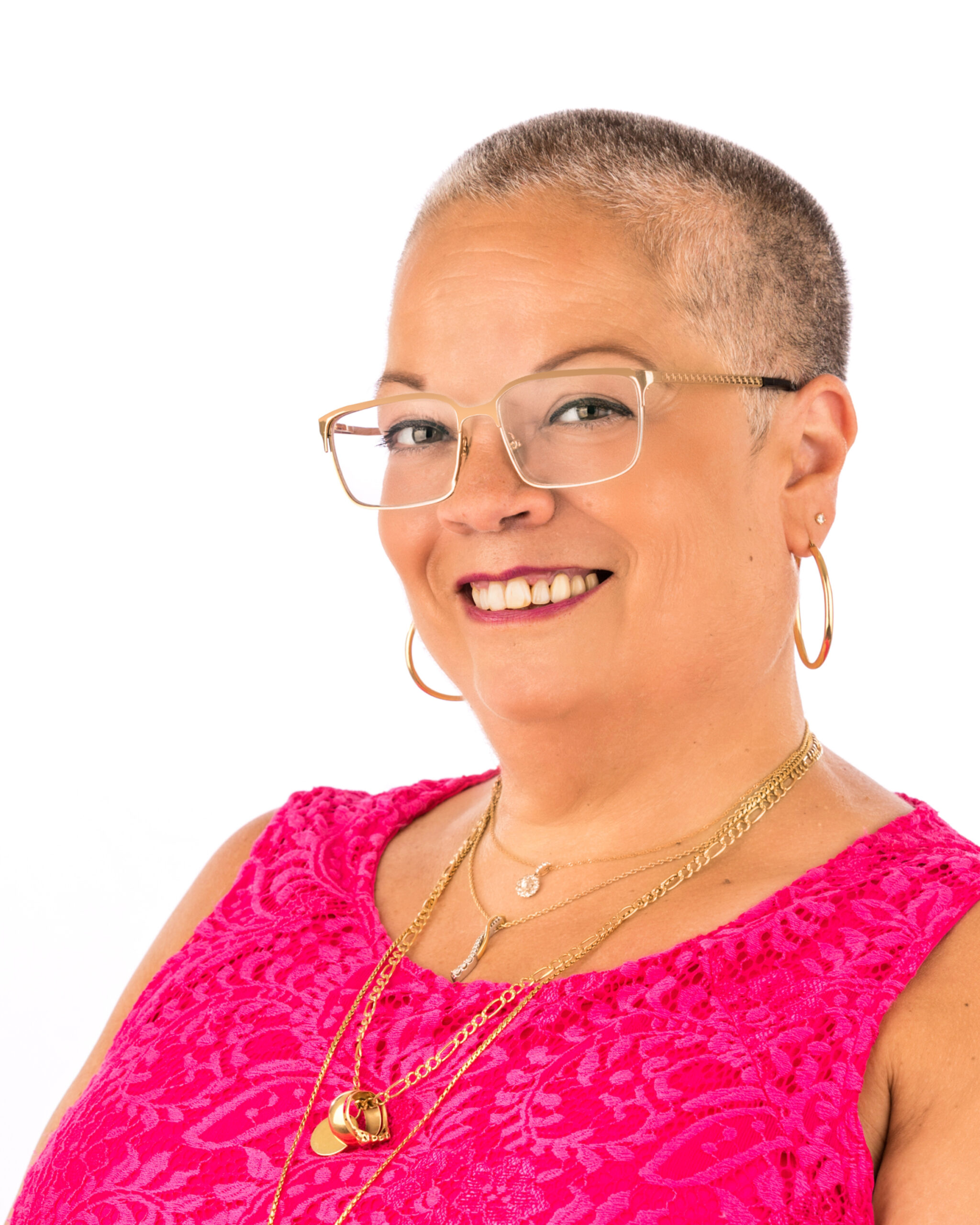 Carmen J. Villa-Lugo, Esq. is a Latina of Puerto Rican and Cuban descent, born in NYC. A life-long resident of The Bronx, she has dedicated her career to community service.
She joined the Acacia Network Family as a Board Member in 1997. For more than two decades, she has been a member of, and held Officer positions on the Board of Directors of many of the entities that operate under the Acacia Tree. In 2018, she was elected Chairwoman of the Acacia Network Board of Directors.
A graduate of The City College of New York (CUNY) and New York Law School, Ms. Villa-Lugo is admitted to practice law in New York State as well as The Supreme Court of the United States. She has served as Court Attorney to several Judges in the Civil Court of the City of New York, Bronx County, for over 20 years. In addition to practicing law, Ms. Villa-Lugo has worked extensively in the areas of social and housing services for several non-profit organizations.
She balances her commitments with strong faith as a member of Tercera Iglesia Bautista and a rich family life with her Husband, Twin Daughters and Grandchildren.
Henry Comas, Vice Chair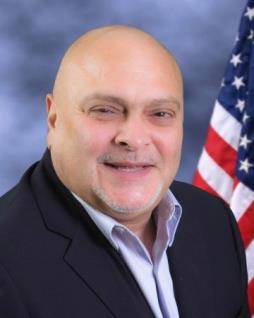 Henry Comas, a lifelong resident of East Harlem, is dedicated to improving living conditions in his community through his work in housing, economic development, disaster preparedness and community service. He serves as the Vice Chair of the Acacia Network Inc. Board of Directors, and Chairman of Branch 4 – Acacia Network Housing, Inc.
Presently, Mr. Comas works as a Senior Management Analyst coordinating HUD programs with other federal, state, and local agencies to assure effective linkages. He has worked in this capacity at HUD for over 23 years with successful executive performances and consensus building. He also serves as the principal adviser to HUD on all Emergency Management and Disaster Recovery matters. As a senior member of HUD's Disaster Leadership Cadre, he served as FEMA/HUD Joint Field Office Lead (JFO) in Puerto Rico, Florida, and North Carolina, establishing HUD's overall presence with FEMA, alongside State and local governments.
He has participated in some of the nation's top ranked executive/leadership programs; Center for Homeland Defense & Security's Executive Leaders Program at the Naval Postgraduate School – Cohort 1502, Harvard University John F. Kennedy School of Government – Executive Leadership Development Program, Partnership for Public Service – Excellence in Government Fellow, FEMA National Emergency Management – Executive Academy – Cohort II.
He holds certifications as a FEMA Master Professional Continuity Practitioner Level I & II (MPCP), FEMA Master Exercise Practitioner (MEP), International Association of Emergency Managers (CEM®), New Jersey Emergency Manager (NJEM®) and Military Housing Specialist Certification (MHS®).
Gilbert Hernandez, Secretary
Gilbert Hernandez serves as Secretary of the Acacia Network Board of Directors. He possesses extensive experience and knowledge in the healthcare and youth services fields, working as a Special Projects Director for the Greater Buffalo United Accountable Heathcare Network and as a Contract Specialist for the New York State Division for Youth in Buffalo, NY.
In addition, Mr. Hernandez served as the Executive Director of the Puerto Rican American Community Association (PRACA) in Buffalo, NY, which provided services to youth and seniors, and was a Project Planner/Scheduler for the City of Buffalo, in charge of securing CETA and Block Grants for the City of Buffalo.
Mr. Hernandez earned a BA in Physics from Catholic University of America in Washington, DC.
Wilfred Renta, Treasurer
Wilfred Renta has dedicated his career to public service in New York City. After his Army discharge in 1970, he worked at South Brooklyn Community Corporation as a Bookkeeper and Fiscal Officer, and later joined the firm of Victor Tractenberg CPA, which monitors and provides oversight of the Community Corporation in Brooklyn, part of CAP (Council Against Poverty).
After his tenure with the CPA firm, he served as the Director of the Technical Assistance Unit at New York City's Community Development Agency (CDA, which is known today as the Department of Youth and Community Development, DYCD). In 1979, he joined the East Harlem Council for Community Improvement (EHCCI), where he moved up the ranks during his 15-year tenure at the organization. In 1996, he took his work to the Bronx where he joined the Neighborhood Association for Intercultural Affairs (NAICA), where he served as the Chief Financial Officer (CFO). At NAICA, Mr. Renta helped lead a team of public service professionals that serve adults, families and seniors while providing culturally sensitive services to adults, youth, seniors, and families facing eviction.
He currently serves as the Treasurer of Acacia Network's Board and is a member of the Finance and Auditing committees.
Outside of the office, Mr. Renta has been part of the 111th Street Boys Stickball Organization for 25 years, where he has helped organize the well-known 111th Street "Old Timers Day," a yearly community celebration that is nearing its 53rd anniversary. His extensive list of accomplishments throughout his career is unmatched by his dedication to mobilize the communities he serves.
Walter Mack, Esq., Board Member
Walter Mack is a member of the Acacia Network Board of Directors. Mr. Mack presently serves as Managing Partner at Doar Rieck Kaley & Mack in New York, NY, where he has worked for over 25 years, representing clients in a wide range of matters including white-collar criminal defense and complex commercial litigation. Among other accomplishments, he established the Compliance Practice Group which handles monitorships and other compliance-related projects.
Prior to his tenure at Doar Rieck Kaley & Mack, Mr. Mack served as Deputy Commissioner, Internal Affairs Bureau of the New York City Police Department, responsible for all investigations of corruption and criminal brutality matters, interaction with the Mallen Commission, and modification of corruption methodologies within the Department. He also worked as Associate General Counsel and Senior Vice President at Shearson-Lehman Brothers in New York City, and served for nearly 15 years as Assistant United States Attorney of the United States District Court, Southern District of New York.
Mr. Mack was a Captain of the United States Marine Corps. He obtained his Juris Doctor at the Columbia University School of Law, and his A.B. at Harvard College, Cambridge, MA. He is admitted to practice law in New York, as well as the United States District Courts, Southern and Eastern Districts of New York.
Carmen S. Melero, Board Member
Carmen S. Melero is the Principal at Carmen S. Melero Advisors LLC. From 1995-2019 , she worked as the Vice-President of Multifamily Financing at Banco Popular de Puerto Rico. Ms. Melero began her career as a research assistant for Reed, Torres, Beauchamp, and Marvel, Architects, Puerto Rico in 1968. She later served as a consultant on the Puerto Rico Planning Board from 1970-1973.
Mrs. Melero then moved her career to New York, where she served as the principal housing planner for the Department of Community Development from 1975-1979, Neighborhood Preservation Specialist for N.Y. State Department of State, Division of Local Government and Community Services from 1979-1981, Principal Analyst for the New York State Council on Housing and Community Development, Executive Chamber from 1981-1982, director of Upstate New York Regional Office, NY State Housing Finance Agency (HFA) from 1985-1989, and as Deputy Regional Director for the State of New York Mortgage Agency (SONYMA) from 1982-1985.
After returning to Puerto Rico, she worked as the president of the Puerto Rico Housing Bank and Finance Agency from 1989-1992, consultant to the Multifamily Housing Finance and Development in San Juan from 1992-1995, and as vice president of the Multifamily Financing in Banco Popular de Puerto Rico from 1995-2019. All the while, Ms. Melero has been an active member of the community, serving as a board member in a variety of notable organizations such as Habitat for Humanity, Producir Inc., PR Bakers Association, One Stop Center, among others. She has also served as a member of the board of directors at Baldwin school of Puerto Rico since 1991 and as an advisor to the PR Bank Association in the development of the Puerto Rico Housing and Human Development Trust since 2002.
Ms. Melero received a Faculty of Natural Sciences, Bachelor of Arts degree in 1964, and a masters of Urban Planning in 1970 from the University of Puerto Rico. She then attended Syracuse University School of Architecture in 1975 where she completed coursework leading to a Bachelor of Architecture degree (thesis pending).
Eliezer Rodriguez, Esq., Board Member
Eliezer Rodriguez serves as a member of the Acacia Network Board of Directors. Born in Orocovis, Puerto Rico, his family subsequently moved to Philadelphia, PA. At age 17, he joined the Army, where he earned his Sergeant stripes in less than two years.
After his tour of duty, Mr. Rodriguez attended Kansas State University and graduated with a B.A. degree in Speech, Pre-Law and Social Science. He also received a certificate for completing the Senior Institute of the Association for Public Policy Analysis and Management Program at Harvard University, John F. Kennedy School of Government. He moved to New York in 1986, where he pursued a career in the Department of Sanitation for several years, before resigning to attend law school in 1996.
While attending the City University of New York School of Law, Mr. Rodriguez co-founded the Main Street Student Legal Defense Fund (M$$LDF) to help interns in their service to indigent clients and to increase alumni involvement in public interest law. In September 2000, he created Project Club Clemente, Inc., which seeks to promote, create awareness, and celebrate the legacy of Mr. Robert Clemente, the first Hispanic selected into the National Baseball Hall of Fame.
As a solo practitioner, Mr. Rodriguez specializes in Real Estate, Matrimonial & Family Law, Wills and MCI, and J-51 Benefits. He is an active member of several Bar Associations, including the Puerto Rican Bar Association, The Dominican Bar Association, New York State Bar Association, New York County Lawyer's Association, and the Bronx County Bar Association. In 2013 and again in 2015, he was elected to a one-year term on New York City's YMCA Board of Directors.
In his spare time, he is very active in his community. Eli, as he is known by his friends, is a dedicated family man and lives in the Bronx with his wife Fiordaliza (a Judge in The Bronx Family Court) and their children, Miguel Clemente and Cristian Marin.
Kaleb H. Sanchez, Esq., Board Member
Mr. Sanchez serves as a member of the Acacia Network Board of Directors. He presently works as Counsel of Corporate and Finance at Mayer Brown LLP in New York City, where he represents lenders, arrangers and borrowers in secured lending and acquisition financing transactions, drafts and negotiates domestic and cross-border loan agreements and guarantees, among other key responsibilities.
Prior to his work at Mayer Brown LLP, he served as an Associate at the firms of Dewey & Leboeuf LLP and Milbank, Tweed, Hadley & McCloy LLP in New York. While pursuing his studies, Mr. Sanchez interned at the U.S. House of Representatives, where he served as a Legislative Assistant for Hon. Major R. Owens.
He earned his Juris Doctor at the George Washington University Law School in Washington, D.C., and a B.A. in Political Science from City College of the City of New York.
Federico Perez Marty, Board Member
Federico Perez serves as a member of the Acacia Network Board of Directors. A seasoned public service professional with 30+ years of experience in civic engagement, he brings extensive knowledge in the areas of public affairs, program management for community-based organizations, community activism, and education.
For nearly 12 years, he served as Director of Special Projects and Events at the Office of U.S. Congressman Jose E. Serrano in the Bronx, New York, where he established and developed relationships with community-based organizations and represented the Congressman's office with various constituencies, among other key initiatives and responsibilities. Prior to his tenure at the Office of Congressman Serrano, Mr. Perez worked as a Teacher through the NYC Department of Education at P.S. 30X in the Bronx. He also held leadership positions at the Hunts Point Multi-Service Center, Bronx Venture Corporation, and the Puerto Rican Community Development Project, Inc. Further, Mr. Perez served as a NYC Councilman for District 17th in the Bronx in 1997, and as President of the Puerto Rican Day Parade in 1974 and from 1980-86.
Mr. Perez possesses an MS in Education & Urban Development from Long Island University at Mercy College, a BS in Psychology from Mercy College, and an AA in Liberal Arts from Bronx Community College.