Office of the President and the CEO
Raul Russi, President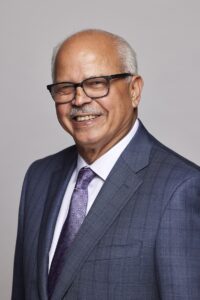 Raul Russi is the President of Acacia Network. With an approximate annual operating budget of $500 million and assets totaling $900 million, Acacia Network comprises more than 100 affiliates and over 2,700 employees across six states and Puerto Rico, and serves more 150,000 individuals every year through five principal programmatic areas, mainly Primary and Behavioral Health, Transitional Housing, Affordable Housing, Community Development and Social Enterprises. Raul's vision and leadership carried the organization during a critical period of growth, paving the way for it to become one of the leading human services organizations in New York City and the largest Hispanic-led nonprofit in the State. An expert in mergers, acquisitions, and affiliations, Raul created a model that is now being utilized as a gold standard across the social services field, while preserving critical community assets that would have otherwise been lost.
Originally from Patillas, Puerto Rico, Raul migrated to Buffalo, New York at the age of 12 with his parents and eight siblings. As a young Puerto Rican living in a community that lacked diversity, he became keenly aware at an early age about the importance of helping underserved communities gain a "seat at the table." Raul became a police officer in Buffalo during the 1970s, at a time when Latinos and African Americans were grossly underrepresented in the police force. He went on to become one of the most decorated officers in the history of the department and, after getting shot in the line of duty, subsequently held different leadership and Cabinet-level positions in the public sector, including Chairman of the New York State Parole Board and CEO of the Division of Parole during Governor Mario Cuomo's administration, as well as Sheriff of New York and Commissioner of the NYC Department of Probation during the administration of Mayor Rudolph Giuliani.
During his years on the police force, Raul was actively involved in the nonprofit sector, playing a key role in the affiliation of multiple Hispanic organizations in the Buffalo area. In 1973, he created the Consortium of Spanish Speaking Organizations, the first full-service agency headed by a Puerto Rican/Latino in Buffalo, followed by the founding of the Western New York Hispanic and Friends Civic Association. He provided the leadership and spearheaded the creation of Western New York's first residential substance abuse treatment program, Horizon Village, and later incorporated and chaired the board of La Alternativa, Buffalo's first Hispanic-based substance abuse prevention program. He then merged La Alternativa with two other organizations to create Buffalo's largest Hispanic Organization, Hispanos Unidos de Buffalo, which joined Acacia Network as an affiliate in 2011. These early experiences with the affiliation model taught him that there is strength in numbers, especially when it comes to serving and representing minority communities.
In 2001, he became the Executive Director of Basics, Inc., and subsequently spearheaded the affiliation with Promesa, Inc. in 2009, which led to the creation of Acacia Network. Under his visionary leadership, Acacia Network grew to become one of the largest Hispanic-led human services nonprofits in the Nation. He further expanded Acacia Network's portfolio and footprint by launching several for-profit ventures that aimed to serve as revenue streams for the nonprofit arm.
After serving at the helm of the organization as CEO for 20 years, it was announced in January 2022 that he would step down as CEO and continue to serve as President, in charge of overseeing critical strategic priorities, including the expansion of Acacia's affordable housing portfolio.
Today, Raul feels that his vision has been nearly realized, as Acacia enters a new phase of growth and expansion. He continues to work tirelessly to open doors and advocate for Puerto Ricans and Latinos at large, in order to ensure that the next generation continues this important work to reinvest in our communities.
Raul Russi has four children and lives in Manhattan with his wife, Rody Reyes-Russi, and his youngest son, Joshua. 
Lymaris Albors, Chief Executive Officer (CEO)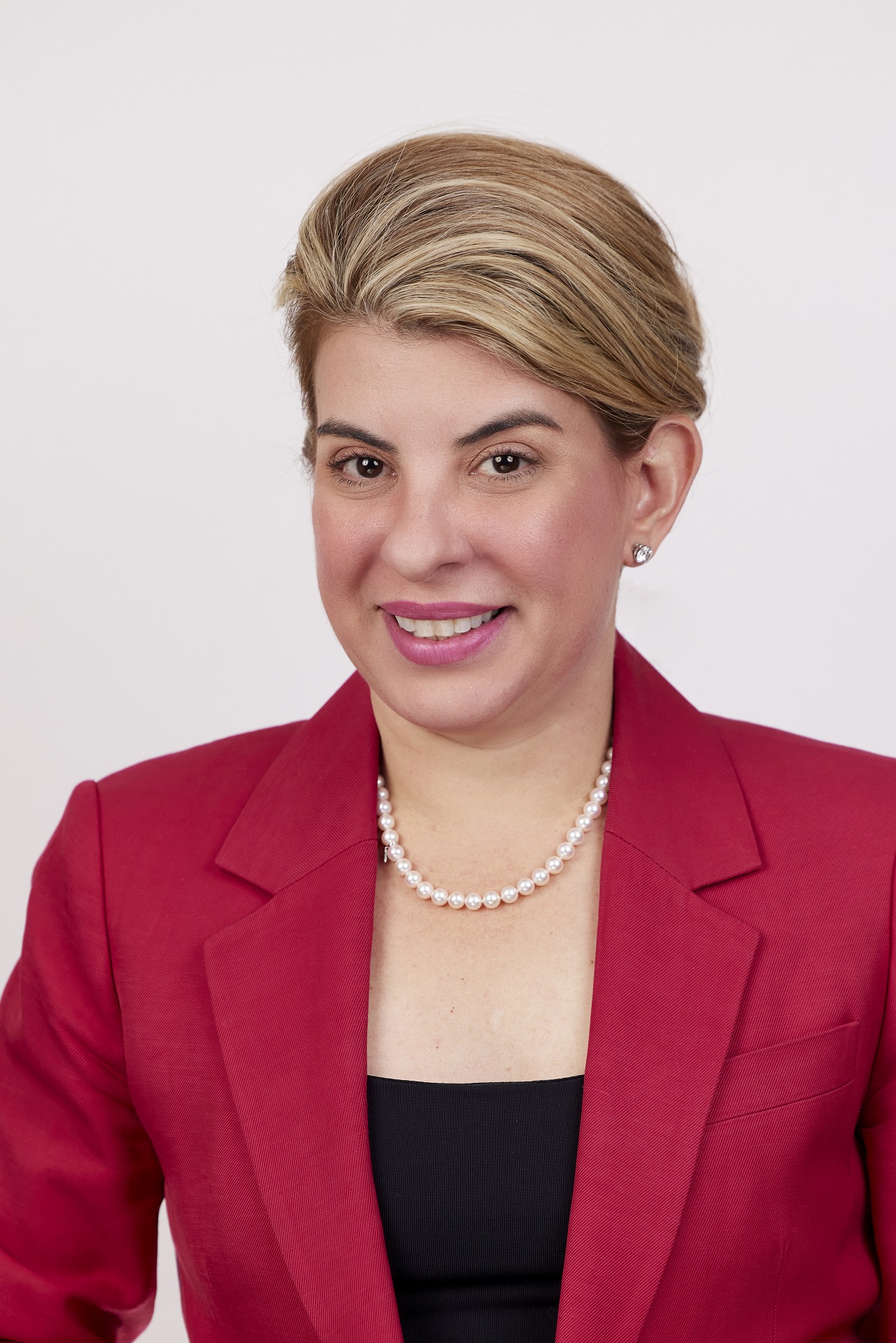 Lymaris Albors is the Chief Executive Officer (CEO) of Acacia Network, the leading Hispanic-led nonprofit in New York State and one of the largest in the nation, serving over 150,000 individuals every year through integrated programs in the areas of health, housing, economic development, social services, and cultural revitalization.
Prior to her appointment as CEO in January 2022, Lymaris excelled in the executive career track, advancing through progressively responsible leadership roles since joining Acacia Network in 2012. While serving as the Chief Operating Officer, Lymaris established a remarkable record of driving profitable and sustainable growth through financial discipline, refining processes and systems, and establishing operational cadence which propelled the organization to thrive through change and laid the groundwork for the organization's long-term vision.
As CEO, Lymaris oversees network-wide operations, managing an annual operating budget of approximately $500 million and a portfolio of over 100 affiliates across six states and Puerto Rico. Leveraging her significant acumen in program management, capacity building, quality improvement, and strategy design and implementation, Lymaris is also responsible for cultivating and expanding Acacia's partnerships across the public, private and nonprofit sectors to build on the organization's longstanding legacy and carry forward its mission to address quality-of-life disparities across vulnerable communities of color.
During her tenure at Acacia Network, Lymaris has devised and launched key initiatives aimed toward building a solid foundation for continuous organizational expansion by focusing on four main pillars, which she believes are critical to long-term success: Quality, Integration, Accountability, and Equity. A change agent with profound dedication to strategic growth, financial sustainability, and operational excellence, she implemented best practices across the organization, restructured the Finance and Housing Departments, created the Procurement Division, and redeveloped Policies & Procedures that exceed industry standards.
In addition to promoting network-wide integration and organizational restructuring during a period of exponential growth, Lymaris has prioritized the renegotiation of contracts and agreements to better position the organization, the diversification of funding sources, and the recruitment and cultivation of top talent across the Network.
Among other achievements, Lymaris spearheaded the transition of new, high-impact affiliates into Acacia Network, and managed its expansion into Puerto Rico. Under her leadership, Acacia has further diversified its housing portfolio through joint ventures with the largest for-profit developers in the State. In addition, Lymaris has championed cultural, diversity, equity, and inclusion initiatives across the network, and ensured that all services across the organization are delivered through a trauma-informed lens. A passionate advocate for arts & culture as an integral part of community development, she also nurtured and developed Acacia's cultural arm, Loisaida Center, into a self-sustaining affiliate of the organization.
Born and raised in Puerto Rico, Lymaris moved to New York City to pursue graduate studies at Fordham University. Driven by her passion to effect change and improve health outcomes for underserved populations, she soon began her work at Cicatelli Associates Inc. (CAI), a firm dedicated to tackling health disparities worldwide. After a fruitful tenure at CAI, she transitioned to the William F. Ryan Women and Children's Center, where she drove quality improvement initiatives.
Lymaris earned a Master's Degree in Public Communications from Fordham University and a B.A. in Political Science from the University of Puerto Rico. She is a Fellow of the 2014 Executive Leadership Program of the National Hispana Leadership Institute (NHLI), an Executive Program comprised of a diverse group of Latina professionals working across the nation in the public and private sectors. She also holds an Executive Leadership Certificate from Harvard University's John F. Kennedy School of Government, Harvard Business School, and an Executive Leadership Certificate from the Center for Creative Leadership.
An award-winning executive, Lymaris is a recognized and lauded leader in the business sector and the community. She has received numerous honors for her leadership, including Crain's Notable Hispanic Leaders & Executives 2021, the Latino Social Work 2021 Leadership Award, and recognition by the New York City Hispanic Chamber of Commerce, among many others. She is also a Board Member of the Legal Action Center (LAC).
Jose A. Rodriguez, Esq., Executive Vice President and Chief Legal Officer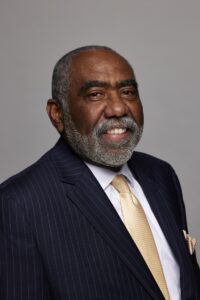 José Antonio Rodríguez was admitted to practice law in the State of New York in June 1978 and briefly worked at Bronx Legal Services as a staff attorney. He then went into private practice from 1979 to 2016. His first private law firm, Rodriguez & Leid, P.C. operated from 1979 until 2001.
In 2002 he established, along with his daughter, Alisa Fuentes, Rodríguez & Fuentes, P.C., which grew to be recognized by the New York Law Journal as being among the largest Minority-Owned Law Firms in New York, during its tenure. He gained valuable experience handling matters involving corporate law, representing both business and non-profit corporations, among other areas of law. In 2017, he came to Acacia Network as a full-time member of the Executive Team.
Mr. Rodríguez received his B.A. Degree from John Jay College of Criminal Justice of the City University of New York, where he majored in Community Relations and Organization. He graduated Cum Laude in 1974 and was awarded the Leonard E. Reisman Medal for Scholarship and Service, which was, at the time, one of the most prestigious awards given at graduation. He obtained his Juris Doctorate Degree from Seton Hall School of Law in 1978.
In addition to his admission to practice in the State of New York, he is also admitted to practice in all four Federal District Courts. He has argued appeals before the Appellate Division and has appeared in many different trial courts throughout New York State. He also taught several years as an Adjunct Professor at CUNY's Bronx Community College and John Jay College of Criminal Justice.
Mr. Rodríguez has a longstanding history with Acacia Network, representing BASICS, Inc. since 1994. When BASICS, Inc. and Promesa Systems, Inc. merged in 2009, he became the Board Attorney for the newly formed and rebranded Acacia Network organization. In January 2016, Mr. Rodríguez was asked to direct Acacia's corporate restructuring efforts, and  left private practice in 2017 to work at Acacia as Executive Vice President/Special Counsel.
In July 2018, he became the Chief Legal Officer of the Office of Legal Affairs, where he and his team manage all aspects of legal work, corporate compliance, and risk management for the entire Network. Mr. Rodríguez lives with his wife Madalin Figueroa Rodríguez, a retired Yonkers public school teacher. He has two children, Alisa and Daniel, and two grandchildren, Victoria and Brandon.
Vicky Gatell, Chief Financial Officer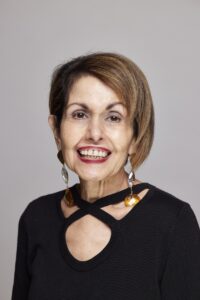 Vicky Gatell has been a leader in the behavioral health industry in New York State for over 40 years. She joined Acacia Network as a Controller in 2013, was promoted to Vice President of Finance in 2018, and subsequently to Senior Vice President of Finance in 2020. As of September 1st, 2021, she serves as Acacia Network's Chief Financial Officer.
During her tenure as Senior Vice President of Finance, Vicky was responsible for overseeing and directing all financial activities for a total portfolio of over $500MM funded by Federal, State and City grants and third-party revenue, including a Certified Community Behavioral Health Center (CCBHC), multiple behavioral health and substance use disorder clinics and residential programs, primary care clinics and FQHCs, daycare programs, supportive housing, homeless shelters, among other programs. She was also responsible for overseeing the operations of the Payroll Department, Accounts Payable, Third-Party Revenue and Managed Care teams.
Among her notable achievements at Acacia, Vicky has actively participated in the committee to review the network procurement process. She has successfully collected on long-term accounts receivable and has negotiated settlements of long-standing accounts payable for various affiliates. Further, she was instrumental in obtaining the CCBHC grant. Along with her Assistant Vice President of Finance and a team of five Controllers, Vicky has reviewed and implemented a new budget process including the input from the Operations team and has implemented new standardized financials format for her portfolio. Finally, Vicky is leading Acacia Network's Value Based Payment initiatives.
Vicky has garnered many significant accomplishments throughout her professional career. She negotiated the first ever nonprofit capital loan project with Chemical/JPMorgan Chase Bank in 1986. At her previous assignment, as COO/CFO, she initiated the implementation of an evidence-based treatment modality "COPE" for the children population achieving the 2008 APA Bronze Award sponsored by the American Psychiatric Association. In addition, Vicky has made several conference panel presentations on strategic business planning and funding mechanisms impacting NYS behavioral health industry, sponsored by the NYS Rehabilitation Research and Training Institute, Cornell University and U.S. Department of Labor and Somos Uno Conference. Vicky has served in various behavioral health associations, and was the President of Bronx Behavioral Network Inc. from 2011-2013.
Presently, she is the Treasurer of the Board of Directors of AsOne IPA, Inc and a member of the Finance Committee of the Board of Directors of the Community Health Care Association of NYS (CHCANYS). Vicky was the recipient of the Behavioral Health Industry Service Award sponsored by Entre Nosotras Inc, awarded during the 2019 Somos Conference of the NYS Assembly-Senate Puerto Rican/Hispanic Task Force held in Albany, NY. She also received the Leadership Award presented by the Acacia Network Board of Directors at the Board Retreat held in September 2019 in Westchester, NY.
Vicky is a graduate from the University of Puerto Rico. She has lived in New York since 1979. She is married and is the proud mother of two successful professional women and a handsome grandson.
Maria Del Carmen Arroyo, Chief Administrative Officer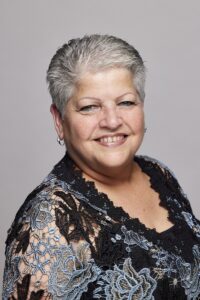 Maria del Carmen Arroyo is an administrator with over 25 years of experience in public and nonprofit management. Currently, Maria serves as the Chief Administrative Officer for Acacia Network. In this role, she is responsible for the administrative oversight of the Human Resources, Information Technology, and Procurement Divisions, as well as management of the Institute for Puerto Rican/Hispanic Elderly (IPR/HE), Loisaida, Capital District Latinos, and La Liga social service programs. Higher education has always been one of Maria del Carmen's priorities. She plays an important role in ensuring that those who work with her pursue academic preparation and ultimately, advanced degrees.
Prior to joining Acacia, Maria del Carmen served as a Member of the New York City Council (2005-2015), representing the 17th District in the Bronx. In this role, she participated in monitoring the operation and performance of city agencies, made land use decisions, and approved the city's budget. She also worked to coordinate efforts to create funding opportunities for various programs and initiatives designed to address the health and human services needs of New York City residents, and improve employment, housing, and education opportunities for district residents. Prior to her City Council service, Maria del Carmen held various managerial positions in local community-based health and human services organizations.
She holds a Master's in Public Administration, Not-for-Profit Management from New York University, Robert F. Wagner Graduate School; Bachelor of Science in Health Services (Cum Laude) from Herbert Lehman College; and an Associate of Arts in Liberal Arts from Eugenio Maria de Hostos Community College. 
David C. Collymore, MD, Chief Medical Officer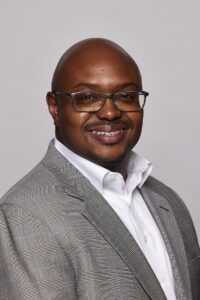 Dr. David C. Collymore is the Chief Medical Officer of Acacia Network. He is a native New Yorker, born in the South Bronx and raised in Jamaica, Queens. Dr. Collymore is a proud alumnus of Howard University and a product of Howard's B.S. – M.D. Accelerated Medical Program.
He was awarded a National Health Service Corps Scholarship and a W.K. Kellogg Community Medicine Fellowship while in medical school, and in May of 2000, at the age of 23, Dr. Collymore earned his medical degree. Dr. Collymore also earned a Masters Degree in Business Administration with a Focus in Health Care from George Washington University.
In March of 2011 Dr. Collymore became the Chief Medical Officer of the Acacia Network. In this role, Dr. Collymore provides clinical leadership to this dynamic multi-faceted organization that offers primary and specialty healthcare services, substance abuse services, mental health services, housing, day care, and economic development to communities throughout New York City.
Dr. Collymore has been the recipient of numerous awards and honors including commendations from the New York State Senate and the Comptroller of New York City, serving as the keynote speaker for the National Health Services Corp, being named one of America's Top Pediatricians, and being named as a Top 40 Under Forty Achiever by The Network Journal. He is also a member of the Clinical Committee of the Community Health Care Association of New York State, the American Academy of Pediatrics, and the Clinical Affairs Committee of the Affinity Health Plan.
Luis Carlos Fernández Trinchet, Esq., CFA, Chief Housing Officer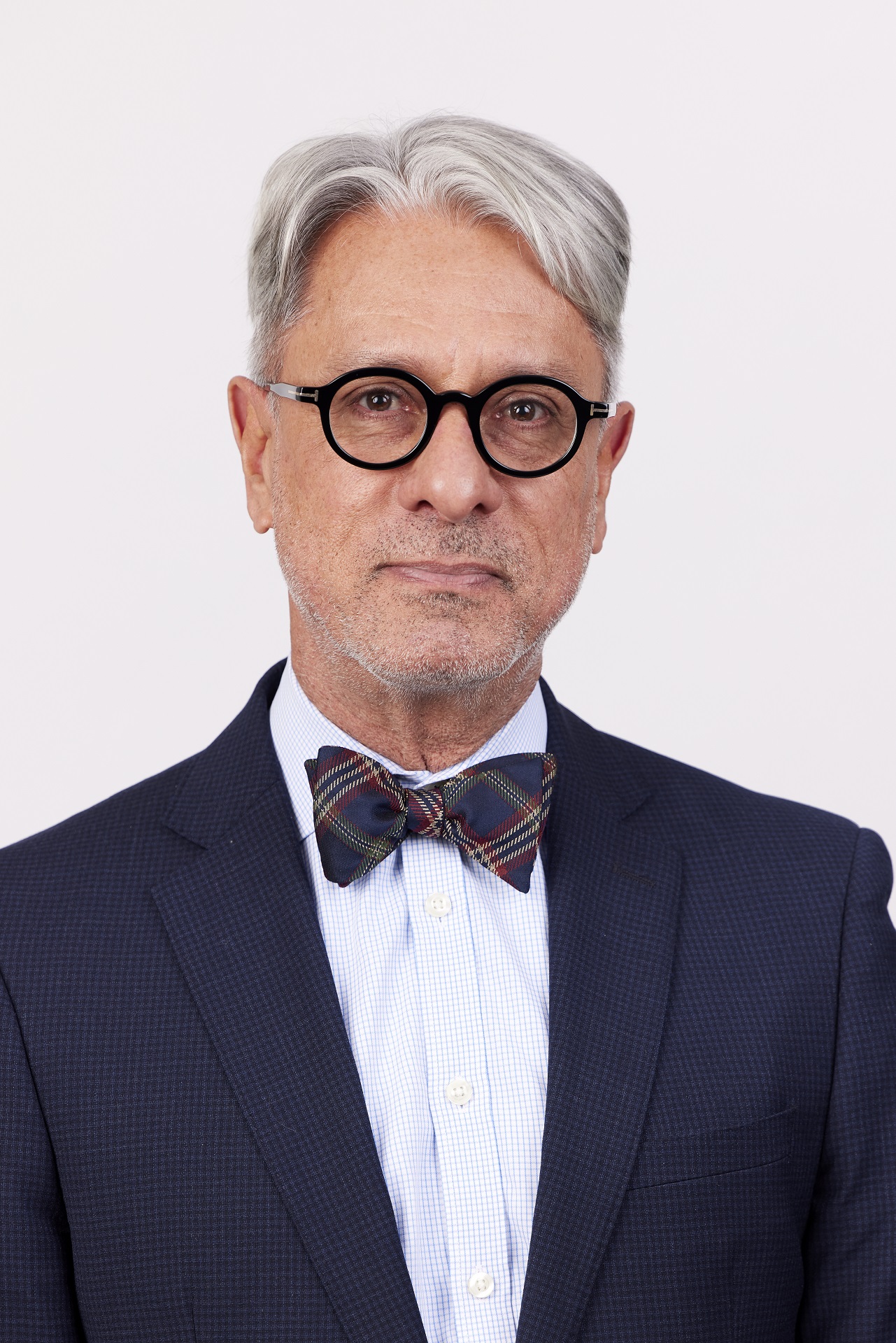 Luis Trinchet joined Acacia Network in January 2022 as the Chief Housing Officer, in charge of overseeing and expanding the organization's robust portfolio of affordable, supportive, and transitional housing. He brings to Acacia Network decades of experience in the housing and finance sectors, with emphasis on the administration of complex financing programs through federal, state, and private funding, and in the development and implementation of public policies.
Prior to joining Acacia Network, Trinchet served as the Secretary of the Puerto Rico Department of Housing (PRDOH), President of the Board of Directors for the Puerto Rico Housing Finance Authority (PRHFA), and President of the Board of Directors for the Puerto Rico Housing Public Administration (PRPHA). He was also President of the Economic Development Bank for Puerto Rico (EDB) and Executive Director of the Puerto Rico Housing Finance Authority (PRHFA). In these roles, he oversaw more than 400 employees and managed diverse programs. Among other achievements, he launched eight (8) new Community Development Block Grant-Disaster Recovery (CDBG-DR) programs, totaling $2.3 billion in initial economic activity; secured $1.7 billion in additional CDBG-DR funds (to reach a total of $3.2 billion available for disbursement) and the further publication of the $8.3 billion CDBG-MIT (Mitigation) program; initiated the repair/reconstruction of approximately 1,600 housing units in one program, and launched a historic 4%-exempt low-income housing tax credit program addressing private affordable housing, which allowed the allocation of almost $800 million in private activity bond volume.
With extensive experience in project development, financing, investments, and tax credits, Trinchet regularly participates as a speaker and expert panelist on diverse forums and conferences, presenting on topics such as low-income housing tax credits (LIHTC), new markets tax credits (NMTC), other federal and state tax credits, CDBG-DR funds, investments, as well as interim and permanent financing for rental and for-sale housing projects.
Trinchet is a Chartered Financial Analyst (CFA) and possesses a Juris Doctor (JD) from the University of Puerto Rico Law School. He earned a Master's in Business Administration (MBA) with a focus on Finance, Business Environment and Public Policy from the University of Rochester in New York.
Yaberci Perez-Cubillan, LCSW-R, Chief Program Officer
Yaberci Perez-Cubillan is a hands-on, driven leader with a solid track record in the behavioral health industry, possessing a rich mix of technical, financial, and operations experience. As Chief Program Officer, Yaberci oversees Acacia Network's Primary Care and Behavioral Health program portfolios, in addition to Special Projects & Initiatives, as well as the operational functioning of Acacia Network's programs and operational initiatives, in coordination with the Director of Operations. She also provides guidance and support in the strategic development of various goals, including integration of the programs and healthcare systems to meet high standards and best practices in safety, quality, compliance, and operational efficiency.
In her prior role, Yaberci served as Acacia's Senior Vice President for Behavioral Health and Primary Care Integrated Services, in charge of overseeing operations for Acacia Network's Behavioral and Primary Care Portfolios, including Health Homes, which comprise 39 programs in total. Acacia Network's behavioral health portfolio employs over 500 individuals and provides services to a unique patient population of 5,700 individuals and families. This diverse portfolio includes a combined total of twenty two outpatient and residential programs licensed by the New York State Office of Alcoholism and Substance Abuse Services (OASAS) and six programs licensed by the New York State Office of Mental Health (OMH), in addition to a significant number of federal and local grants ranging from the provision of integrated care to work performed at Ryker's Island.
Yaberci has been on the cutting edge of service delivery, and successfully led one of a few programs to become a Certified Community Behavioral Health Clinic (CCBHC). CCBHC is an outgrowth of the Federal Mental Health Excellence Act, establishing the highest standards for integrated behavioral health treatment, the foundation to the movement into value-based payment in the behavioral health field. She has become a topic expert and has participated in various panels with the National Council for Behavioral Health to highlight innovative approaches to care and the use of the CCBHC model to treat co-occurring mental health and substance use disorders.
Yaberci is a recipient of the 2016 Leadership Award by the Latino Social Work Coalition, a 2020 recipient of Entre Nosotras Leadership Award, as well as a 2020 SAPHIRE Leadership Award, NASW. She is a Hunter College School of Social Work graduate, and is a trained Clinical Social Worker (LCSW-R). She completed a Post-Master's Certificate Program in Executive Leadership at New York University, Silver School of Social Work.
Yaberci is also an Adjunct Professor at Adelphi University, and serves as a Board Member at the National Council for Behavioral Health, As-One Behavioral Health Care Collaborative, ASAP C-3 Board, NYS Council for Community Behavioral Healthcare, and the Coalition for Behavioral Health.
Steve Kadin, Executive Vice President of Finance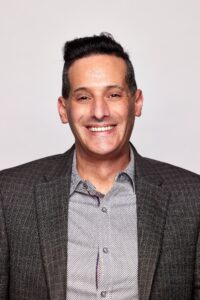 With over 20 years of experience in accounting and finance in the healthcare industry and nonprofit sectors, Steve Kadin joined Acacia Network in 2008, where he currently serves as the organization's Executive Vice President of Finance.
An instrumental player in the Network's continued growth, Steve leads the implementation and manages all financial and business aspects of Acacia Network's robust portfolio. He oversees the property management transition and supervises the financial operations for Affordable Housing and Real Estate development, as well as Acacia's for-profit business ventures. In addition, Steve provides fiscal oversight to our Casa Promesa skilled nursing facility, among other programs and divisions.
An expert in healthcare financing and consolidated reporting, Steve uses his talents to balance strategic planning with day-to-day operations. Steve continues to be a strategic asset to the Executive team on all growth opportunities and new initiatives. The VP of Finance, Real Estate Controller, Nursing Home Accountants & for-profit business fiscal staff are his direct reports.
Steve received a Bachelor of Science in Accounting and has completed the Management Program at Columbia Business School.
Melany Compres, Director of Operations for the Office of the President & the CEO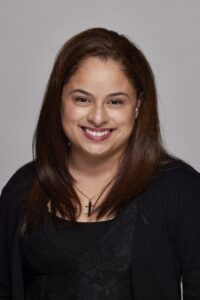 Melany Compres joined Acacia Network in 2017, where she currently serves as the Director of Operations for the Office of the CEO, in charge of streamlining administrative and operational aspects at the Executive Level, while overseeing special projects and initiatives.
Melany began her career in social services at the New York State Office of Mental Health, and later transitioned to Acacia Network, where she has worked in multiple capacities to further the organization's mission. As the Director of Operations, Melany is part of Acacia Network's Executive Team and is proud to contribute in meaningful ways to the organization's mission during a key period of growth. She is an invaluable team member whose sensible, thoughtful approach to community development provides an important perspective to our work and the communities we serve.
Melany sits on Acacia Network's Diversity, Equity and Inclusion Council which cultivates a supportive and inclusive environment at all levels within the organization; she chairs the Transforming the Workplace Taskforce which focuses on promoting LGBTQ+ inclusion inside and outside the workplace. Melany was highlighted in Crain's 20 in their 20s Class of 2020. She is currently pursuing a Master's Degree in Organizational Leadership and possesses a Bachelor's Degree in Business Administration from Lehman College and an Associate Degree in Psychology from Bronx Community College.
Melany possesses a Bachelor's Degree in Business Administration from Lehman College and an Associate's Degree in Psychology from Bronx Community College.
Senior Vice Presidents
Lorraine Coleman, Senior Vice President of Development Policy and Planning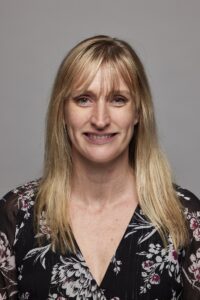 Lorraine Coleman serves as Acacia Network's Senior Vice President of Development Policy and Planning, responsible for building upon our Supportive Housing portfolio and exploring expansion opportunities. Lorraine –who joined Acacia Network in 2013– previously served as our Senior Vice President of Real Estate Management and Tenant Services. She has been working in the behavioral health and supportive housing fields for 15 years and has a Master's in Forensic Psychology from John Jay College of Criminal Justice.
Prior to joining Acacia, Lorraine supervised downstate supportive housing programming for the Office of Alcoholism and Substance Abuse Services. While at OASAS, she supported the development, awarding and implementing of the NY/NY III, Supportive Housing Program for NYC, upstate permanent supportive housing programs, re-entry housing, and Medicaid Redesign Team housing programs. She also ensured and monitored OASAS compliance with HUD housing and supported the sponsor agencies to improve housing services to the five boroughs and Long Island. Lorraine has a strong background in program oversight, quality improvement, and policy development.
Lorraine has been an active member of the Supportive Housing Network of New York (SHNNY) and the New York City Continuum of Care on HUD funding (NYC CCOC). She was one of the original Co-chairs of the Performance and Quality Improvement Committee and has presented at conferences and forums to educate community organizations on supportive housing resources and operations. In her career, Lorraine has participated in workgroups and task forces on subjects such as Transition-aged Youth, Co-Occurring Disorders, Senior Housing, increasing collaborations between substance use services and developmentally disabled services, and increasing collaboration between supportive housing and health home providers. Lorraine is originally from Staten Island and has worked diligently in her career to provide quality services to all New Yorkers and is committed to the mission and values of Acacia Network.
Freddy Matthews, Senior Vice President of Transitional Housing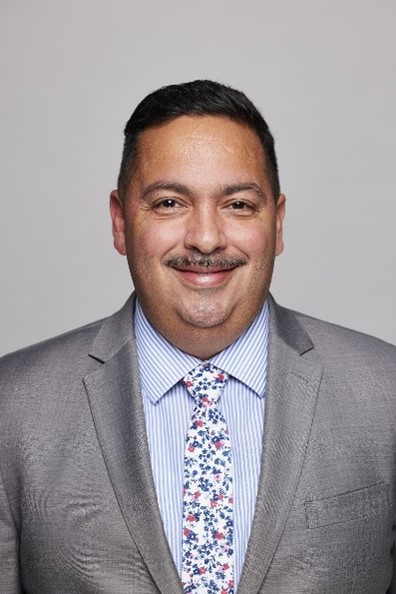 Alfredo "Freddy" Matthews serves as Senior Vice President of Transitional Housing at Acacia Network Housing (ANH), the Acacia Network division dedicated to homeless services. As SVP for Transitional Housing, Freddy oversees the management and operation of all programs in the Transitional Housing branch. He is responsible for strategic planning and ensuring alignment with Acacia Network's mission, vision, and values, while continuously evaluating systems and processes in order to work towards continuous quality improvement of service delivery, systems, workflows, policies, and procedures.
Freddy joined Acacia Network in 2007 and has since advanced to fulfill multiple roles and leadership positions, from Senior Case Manager to Assistant Vice President.
As Senior Case Manager, he oversaw services to 100 families and, as Senior Housing Specialist, he helped to drive placements and assist over 300 families on their return to permanency. As Director of Client Services, he oversaw all services in the borough of Brooklyn for families residing in scatter site housing. As Program Director of "The Stadium", Acacia Network's first single shelter serving a population with mental health needs, Freddy was instrumental in the development and implementation of the policies, procedures and workflows that not only built a model program but are still utilized throughout our now much larger singles portfolio today.
Most recently, as Assistant Vice President, Freddy was responsible for providing direct supervision to 13 Program Directors, and indirect supervision to over 400 employees, who provide services to 1,500+ single adults and 500 families with children, residing in commercial hotels. In this role, he worked towards division redesign, improved workflows, continued quality improvement, improving data collection and analysis, staff development, and much more.
In addition to his leadership position in Acacia Network's transitional housing branch, Freddy has played key roles in diverse committees and initiatives across the Network, including agency affiliations and program transition, incident management & reporting, program analysis, staff development, and more. Among other notable accomplishments, Freddy oversaw and managed the affiliation of J-CAP, developed and implemented the model for the Street Homeless Intake Center (i.e., Welcome Center) that was adopted by the NYC Department of Homeless Services (DHS), and opened nine (9) sanctuary shelters over the course of 14 weeks in 2022 to accommodate hundreds of asylum seekers coming into New York.
Freddy possesses and associate degree from Hostos College, a bachelor's degree in Sociology from Lehman College, and a master's in Social Work and Organization Management & Leadership from Hunter College. Born and raised in New York City to parent of Puerto Rican descent, he considers himself a proud family man. He is married to his high school sweetheart (Melissa) who he met over 25 years ago, and they together have one daughter (Brooklynn).
Giamara M. Rosado, Esq., Senior Vice President/Executive Deputy Counsel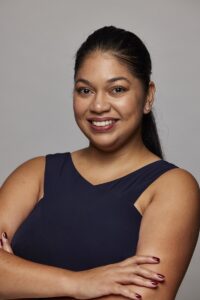 Giamara M. Rosado, Esq. is the Senior Vice President/Executive Deputy Counsel of Acacia Network, Inc. and its affiliates, where she assists the Chief Legal Officer in overseeing all legal matters, including litigation, compliance, and risk management, for over 100 related entities.
Ms. Rosado plays a critical role in the Office of Legal Affairs to ensure corporate responsibility to State and City agencies and contract management for all Acacia's related entities. Ms. Rosado handles a broad range of Acacia's transactional legal work, including real estate transactions, negotiating, drafting and reviewing legal agreements, contracts and leases network-wide.
Ms. Rosado has assisted with expansion of the Network since 2012 by working closely with the Board Attorney to legally complete over 15 corporate entity affiliations, doubling the Network's size. Ms. Rosado continues to assist with complex corporate restructuring and regional transactions.
Ms. Rosado holds a Juris Doctorate from the City University of New York School of Law and a Bachelor of Arts from The Pennsylvania State University. Ms. Rosado has completed executive education at Columbia Business School for Nonprofit Professionals. She is focused on supporting Acacia's mission throughout the future.
Katrina M. Jones, MS, PHR, SHRM-CP, Senior Vice President of Human Resources & Talent Management
Katrina Jones is the Senior Vice President of Human Resources & Talent Management for Acacia Network, Inc. In this role, Katrina develops and guides Acacia's Human Resources Management strategy that engages a diverse workforce of approximately 3,000 employees. Since joining the Acacia family in 2012 as the Director of Human Resources, Katrina has proven to be a versatile human resources professional with extensive expertise in strategic planning, workforce management, organizational change and development, employee engagement, talent acquisition, regulatory compliance, compensation and benefits, and employee and labor relations.
Her professional portfolio documents Katrina's integral role in successful mergers, acquisitions and affiliations, and leading complex and large-scale change initiatives. Her unique ability to motivate and manage teams allows her to successfully strengthen and transform HR departments from clerical functions into high-performing trusted contributors and valued partners. Her profound understanding of business needs enables her to provide well-conceived and designed strategies that strengthen operations and support the strategic goals of organizations.
With experience that spans all human resources competencies and her unique combination of integrity, credibility, analytical acumen and intellectual agility, Katrina is relied upon as a trusted coach and advisor to C-Suite executives and senior leaders.
Katrina co-chairs Acacia Network's Diversity, Equity and Inclusion Council which cultivates a supportive and inclusive environment at all levels within the organization; she led the 2016 implementation of and chairs the Dra. Evalina Antonetty Scholarship committee which provides up to $25,000 per year to support continuing education and professional development of Acacia Network employees; serves on the Bronx Partners for Healthy Communities Workforce Subcommittee, and is a member of the Community Health Care Association of New York State (CHCANYS) Workforce Committee.
Prior to joining Acacia Network, Katrina served as the Corporate Director of Human Resources for Elant, Inc., a not-for-profit comprehensive health care system throughout the Hudson Valley region. She dedicated 11 years at The Wartburg Adult Care Community in Westchester County where her authoritative grasp and ability to successfully manage the multiple facets of Human Resources allowed her to serve in many positions of increasing responsibility including Human Resources Coordinator, Human Resources Generalist, Corporate Human Resources Coordinator, Human Resources Manager and Director of Human Resources.
Katrina has a solid educational foundation which includes post-graduate training at Cornell University's School for Industrial and Labor Relations where she earned a Human Resources Director's Certificate, a Master's Degree in Human Resources Management & Organizational Development from Manhattanville College, a Bachelor's degree in Business Communications from the College of New Rochelle and an Associate's degree in Computer Science and Office Information Systems from Pace University, earning each degree Summa Cum Laude.
She is duly certified as a Human Resources Professional by the Human Resources Certification Institute (HRCI) and the Society of Human Resources Management (SHRM) and is certified in the Prosci Change Management Methodology.
Katrina served on the Board of Directors of the Mount Vernon Chamber of Commerce for eight years, was awarded the Academic Excellence Award by Pace University, honored as a scholar by the Black Scholars Community Partnership, is listed in the National Dean's List, is published in Seasons of Laughter (The National Library of Poetry) and is the recipient of the 2019 Acacia Network Board Leadership Award.
Katrina works to empower others by tutoring middle and high school students in English and essay writing, providing internship opportunities, interviewing and resume writing training for college students and summer youth program participants, and devoting time as a mentor to rising HR professionals.
Katrina's most cherished role is being a devoted mom to her two sons.
Jesus Pedrosa, Jr., Senior Vice President of Facilities Management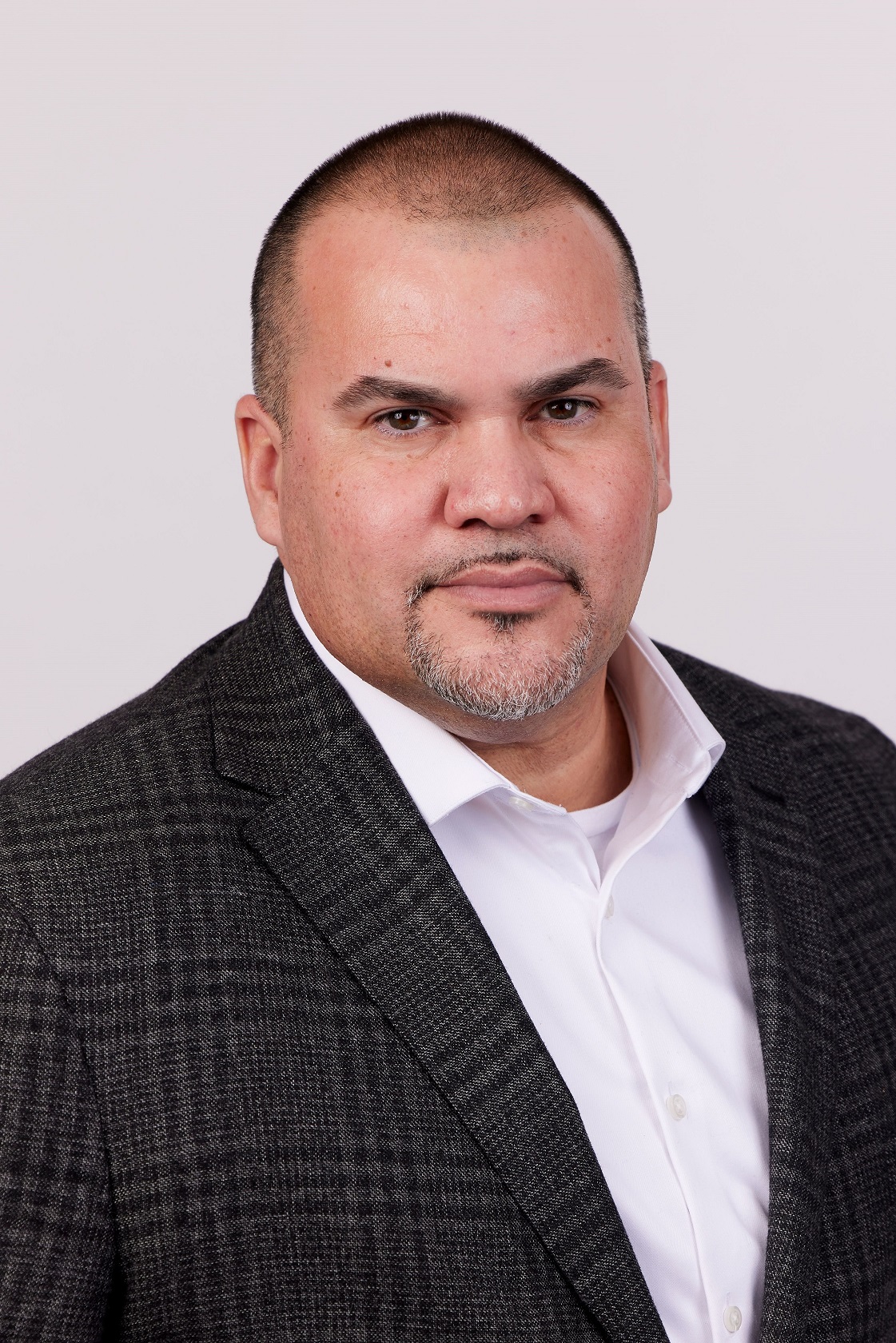 Jesus Pedrosa, Jr. is the Senior Vice President of Facilities Management for Acacia Network. In this role, he is responsible for the day-to-day leadership of the physical plant management, which includes the Facilities, Sites, Properties and Vehicles throughout our entire organization. As part of this role, Jesus also oversees our Security Services operations, our Transportation Fleet, our Maintenance and Custodial Staff, Several outsourced vendor services. In addition, a key function of this role is our Project Management Operation, which is dedicated to our Capital Improvement, Renovation, Rehabilitation and Construction projects. Jesus is also involved with our Business Developments efforts and Grant solicitations.
Jesus possesses over 25 years of experience at Acacia Network, and has been a key player in the organization's growth and expansion, including the development of projects such as the Lorraine Montenegro Facility, the 1068 Franklin Avenue Facility, The Ramon Velez Health Care Center, the Promesa Adolescent Facility, Palacio Dorado in Puerto Rico, and others.
Jesus has focused his efforts on ensuring that all Facility Management operations are managed with a streamlined structure, with an emphasis on quality and excellence in the delivery of services to our clients. He has implemented a Trauma-Informed Care approach within the Facilities Management Division, and has also placed great emphasis on Risk Management to ensure that Acacia Network operates at the highest standards while providing a well-maintained, clean, safe, and organized environment.