Lymaris Albors
Chief Executive Officer (CEO)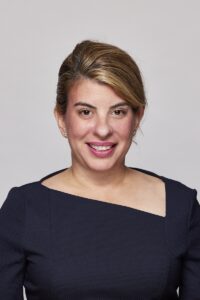 Lymaris Albors is the CEO of Acacia Network, a leading New York City-based nonprofit and one of the largest in the State. During her tenure at Acacia Network, Lymaris has devised and launched key initiatives aimed toward building a solid foundation for continuous organizational expansion by focusing on four main pillars, which she believes are critical to long-term success: Quality, Integration, Accountability, and Equity. A change agent with profound dedication to strategic growth, financial sustainability, and operational excellence, she has implemented best practices across the organization, promoted network-wide integration and organizational restructuring, spearheaded the transition of new, high-impact affiliates into Acacia Network, and managed its expansion into Puerto Rico, among other achievements.
Lymaris earned a Master's in Public Communications from Fordham University and a B.A. in Political Science from the University of Puerto Rico. She is a Fellow of the 2014 Executive Leadership Program of the National Hispana Leadership Institute (NHLI) and holds an Executive Leadership Certificate from Harvard University's John F. Kennedy School of Government and an Executive Leadership Certificate from the Center for Creative Leadership. She is a Board Member of the Legal Action Center (LAC), Casabe, and Blythedale Children's Hospital.
Raul Russi
President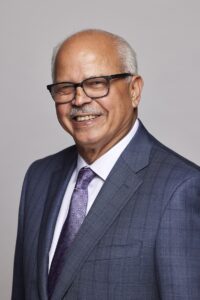 Raul Russi is the President of Acacia Network. Beginning in 2002, Raul's vision and leadership carried the organization during a critical period of growth, paving the way for it to become one of the leading human services organizations in New York City and the largest Hispanic-led nonprofit in the State. In 2009, he spearheaded the affiliation with Promesa Inc., which led to the creation of Acacia Network, and further expanded its portfolio and footprint by launching several for-profit ventures that aimed to serve as revenue streams for the nonprofit arm. An expert in mergers, acquisitions, and affiliations, Raul created a model that is now being utilized as a gold standard across the social services field, while preserving critical community assets that would have otherwise been lost.
Mr. Russi possesses over 45 years of combined experience in the social services and economic development sectors, with a focus on uplifting and revitalizing underserved Latino communities through innovative, collaborative service delivery models, in addition to 34 years of experience in the criminal justice system.
Jose A. Rodriguez, Esq.
Executive Vice President and Chief Legal Officer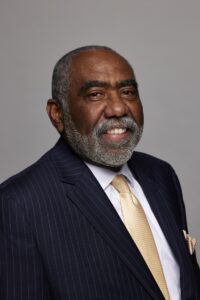 José Antonio Rodríguez serves as Executive Vice President and Chief Legal Officer of Acacia Network. In this role, he oversees all aspects of legal work, corporate compliance, and risk management for Acacia and its affiliates. He previously served as counsel for BASICS Inc. and, later, as Board Attorney for Acacia Network.
José worked in private practice from 1979 to 2016. He possesses a B.A. Degree from John Jay College of Criminal Justice of the City University of New York and was awarded the Leonard E. Reisman Medal for Scholarship and Service – which was, at the time, one of the most prestigious awards given at graduation. He obtained his Juris Doctor Degree from Seton Hall School of Law in 1978. In addition to his admission to practice in the State of New York, he is also admitted to practice in all four Federal District Courts. He has argued appeals before the Appellate Division and has appeared in many different trial courts throughout New York State. He also taught several years as an Adjunct Professor at CUNY's Bronx Community College and John Jay College of Criminal Justice.
Vicky Gatell
Executive Vice President and Chief Financial Officer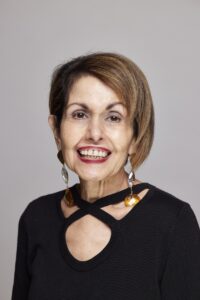 Vicky Gatell has been a leader in the behavioral health industry in New York State for over 40 years. She joined Acacia Network as a Controller in 2013, was promoted to Vice President of Finance in 2018, and subsequently to Senior Vice President of Finance in 2020. As of September 2021, she serves as Acacia Network's Chief Financial Officer.
Vicky has garnered significant accomplishments throughout her professional career. Among other achievements, she negotiated the first ever nonprofit capital loan project with Chemical/JPMorgan Chase Bank in 1986 and, in her previous role, initiated the implementation of an evidence-based treatment modality for children ("COPE"), achieving the 2008 APA Bronze Award sponsored by the American Psychiatric Association. In addition, Vicky has made several conference panel presentations on strategic business planning and funding mechanisms impacting the NYS behavioral health industry. A graduate of the University of Puerto Rico, Vicky has received numerous recognitions, including the Behavioral Health Industry Service Award sponsored by Entre Nosotras Inc. and the Leadership Award presented by the Acacia Network Board of Directors.
Maria Del Carmen Arroyo
Chief Administrative Officer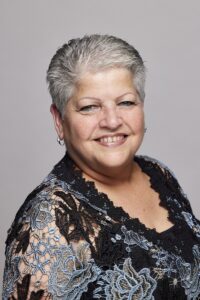 Maria del Carmen Arroyo is an administrator with over 25 years of experience in public and nonprofit management. Currently, Maria serves as the Chief Administrative Officer for Acacia Network. In this role, she is responsible for the administrative oversight of the Human Resources, Information Technology, and Procurement Divisions, as well as management of the Institute for Puerto Rican/Hispanic Elderly (IPR/HE), Loisaida, Capital District Latinos, and La Liga social service programs, among other affiliates.
Prior to joining Acacia, Maria del Carmen served as a Member of the New York City Council (2005-2015), representing the 17th District in the Bronx. In this role, she participated in monitoring the operation and performance of city agencies, made land use decisions, and approved the city's budget. Prior to her City Council service, Maria del Carmen held various managerial positions in local community-based health and human services organizations. She holds a Master's in Public Administration, Not-for-Profit Management from New York University, Robert F. Wagner Graduate School; Bachelor of Science in Health Services (Cum Laude) from Herbert Lehman College; and an Associate of Arts in Liberal Arts from Eugenio Maria de Hostos Community College.
David C. Collymore, MD
Chief Medical Officer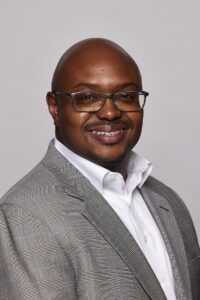 Dr. David C. Collymore is the Chief Medical Officer of Acacia Network, a role in which he provides network-wide clinical leadership. Dr. Collymore has been the recipient of numerous awards and honors, including commendations from the New York State Senate and the Comptroller of New York City, serving as the keynote speaker for the National Health Services Corp, being named one of America's Top Pediatricians, and being named as a Top 40 Under Forty Achiever by The Network Journal. He is also a member of the Clinical Committee of the Community Health Care Association of New York State, the American Academy of Pediatrics, and the Clinical Affairs Committee of the Affinity Health Plan.
Dr. Collymore is a proud alumnus of Howard University and a product of Howard's B.S. – M.D. Accelerated Medical Program. He was awarded a National Health Service Corps Scholarship and a W.K. Kellogg Community Medicine Fellowship while in medical school, and in May of 2000, at the age of 23, Dr. Collymore earned his medical degree. Dr. Collymore also earned a Master's Degree in Business Administration with a Focus in Health Care from George Washington University.
Luis Carlos Fernández-Trinchet, Esq., CFA
Chief Housing Officer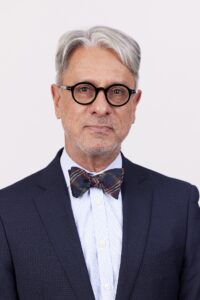 Luis Carlos Fernández-Trinchet joined Acacia Network in January 2022 as the Chief Housing Officer, in charge of overseeing and expanding the organization's robust portfolio of affordable, supportive, and transitional housing. He brings decades of experience in the housing and finance sectors, with emphasis on the administration of complex financing programs through federal, state, and private funding, and in the development and implementation of public policies.
Prior to joining Acacia, Trinchet held multiple roles in the public sector, including serving as the Secretary of the Puerto Rico Department of Housing (PRDOH) and President of the Board of Directors for the Puerto Rico Housing Finance Authority (PRHFA). He regularly participates as a speaker and panelist on diverse forums and conferences, presenting on topics such as low-income housing tax credits (LIHTC), new markets tax credits (NMTC), other federal and state tax credits, CDBG-DR funds, investments, as well as interim and permanent financing for rental and for-sale housing projects. Trinchet is a Chartered Financial Analyst (CFA) and possesses a Juris Doctor (JD) from the University of Puerto Rico Law School. He earned a Master's in Business Administration (MBA) with a focus on Finance, Business Environment and Public Policy from the University of Rochester in New York.