Acacia Network's Diversity, Equity, and Inclusion (DEI) Council builds upon our commitment to diversity and allows for strategic collaboration to intentionally advance the imperatives of diversity, equity, and inclusion across the Network.
Comprising inclusive representation of staff from all entities of Acacia Network with a shared goal to cultivate transformative change across the organization, the DEI Council uses a collaborative and bold approach to implement focused initiatives and best practices with tangible impacts that are rooted in principles of equity.
The Council's scope was expanded upon in October 2020, when Acacia Network created a committee dedicated to exploring and promoting ways to foster a more inclusive and equitable environment for individuals from the LGBTQ+ community and to analyze our current organizational policies and/or external initiatives with regards to LGBTQ+ inclusion. Named the "Trans-forming the Workplace Taskforce", this committee aims to further our Diversity, Equity, and Inclusion (DEI) work by fostering and promoting a workplace culture and environment that is inclusive and welcoming to employees and clients of diverse gender identities and expressions. As part of this work, the Taskforce has sought to identify and propose network-wide training opportunities around gender inclusion and diversity topics; evaluate Human Resources (HR) Policies to ensure that they incorporate gender inclusive language, practices, protocols, and procedures; and ensure that the Taskforce's goals and deliverables are aligned with those of the DEI Council, among other key initiatives.
DEI Mission
Acacia Network is committed to promoting diversity, equity, and inclusion, and to providing a platform to achieve equality for all persons of diverse backgrounds. The Diversity, Equity, and Inclusion (DEI) Council will ensure that diversity in all its forms is respected and valued, and will cultivate and sustain a culture where our differences create solutions to meet the diverse needs of our employees and the communities we serve.
Acacia Network's DEI Council promotes initiatives and best practices that foster an equitable, safe, respectful, inclusive, and culturally responsive environment.
Vision
To empower all members of our community to remove barriers caused by inequities, social injustice, and racial trauma and create an environment where all where individuals experience a sense of belonging.
Core Values
Act with transparency, fairness, integrity, and honesty.
Diversity in teams, services, and leadership.
Equity in pay and enhanced employee engagement.
DEI Council Members
Katrina Jones, MS, PHR, SHRM-CP (Co-Chair, DEI Council)
Katrina Jones is the Senior Vice President of Human Resources & Talent Management for Acacia Network, Inc. Since joined the Acacia family in 2012, Katrina has proven to be a versatile and tested human resources professional with extensive experience and expertise in strategic planning, workforce management, organizational change and development, employee engagement, talent acquisition, regulatory compliance, compensation and benefits, and employee and labor relations.
Katrina co-chairs Acacia Network's Diversity, Equity and Inclusion Council which cultivates a supportive and inclusive environment at all levels within the organization; she led the 2016 implementation of and chairs the Dra. Evalina Antonetty Scholarship committee which provides up to $25,000 per year to support continuing education and professional development of Acacia Network employees; serves on the Bronx Partners for Healthy Communities Workforce Subcommittee, and is a member of the Community Health Care Association of New York State (CHCANYS) Workforce Committee.
Katrina has a solid educational foundation which includes post-graduate training at Cornell University's School for Industrial and Labor Relations where she earned a Human Resources Director's Certificate, a Master's Degree in Human Resources Management & Organizational Development from Manhattanville College, a Bachelor's degree in Business Communications from the College of New Rochelle and an Associate's degree in Computer Science and Office Information Systems from Pace University, earning each degree Summa Cum Laude. She is duly certified as a Human Resources Professional by the Human Resources Certification Institute (HRCI) and the Society of Human Resources Management (SHRM) and is certified in the Prosci Change Management Methodology.
Katrina's most cherished role is being a devoted mom to her two sons.
Dr. David C. Collymore (Co-Chair, DEI Council)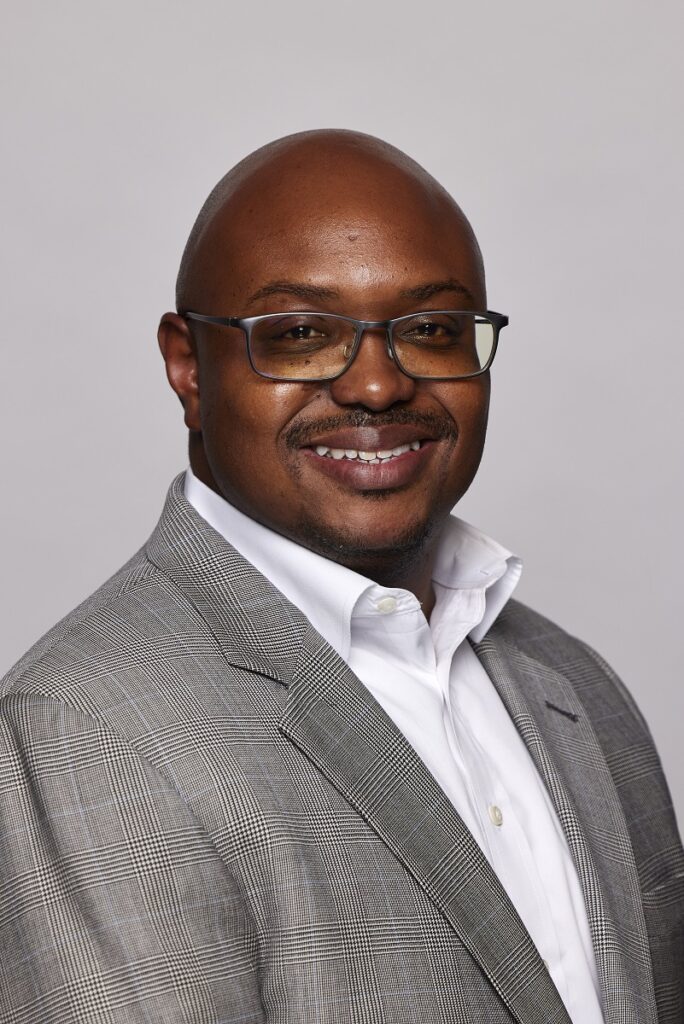 Dr. David C. Collymore is the Chief Medical Officer of Acacia Network. In this role, he provides clinical leadership to this dynamic multi-faceted organization that offers primary and specialty healthcare services, substance abuse services, mental health services, housing, day care, and economic development to communities throughout New York City.
Dr. Collymore is a proud alumnus of Howard University and a product of Howard's B.S. – M.D. Accelerated Medical Program. He was awarded a National Health Service Corps Scholarship and a W.K. Kellogg Community Medicine Fellowship while in medical school, and in May of 2000, at the age of 23, Dr. Collymore earned his medical degree. Dr. Collymore also earned a Masters Degree in Business Administration with a Focus in Health Care from George Washington University.
Dr. Collymore has been the recipient of numerous awards and honors including commendations from the New York State Senate and the Comptroller of New York City, serving as the keynote speaker for the National Health Services Corp, being named one of America's Top Pediatricians, and being named as a Top 40 Under Forty Achiever by The Network Journal. He is also a member of the Clinical Committee of the Community Health Care Association of New York State, the American Academy of Pediatrics, and the Clinical Affairs Committee of the Affinity Health Plan.
Melany Compres (Chair, Transforming the Workplace Taskforce)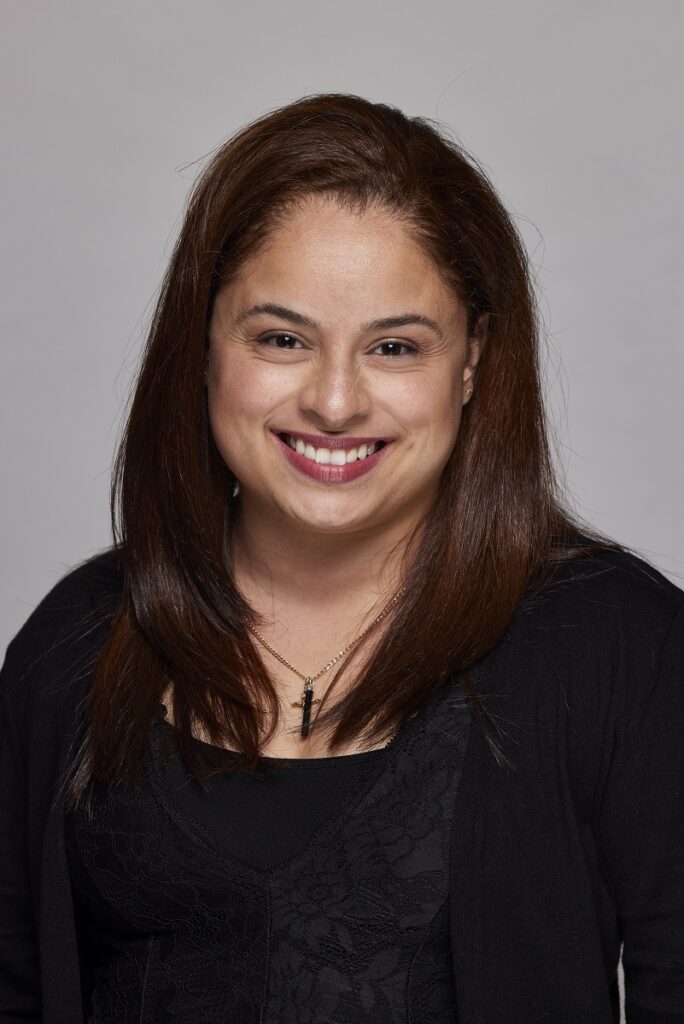 Melany Compres joined Acacia Network in 2017, where she currently serves as the Director of Operations for the Office of the CEO, in charge of streamlining administrative and operational aspects at the Executive Level, while overseeing special projects and initiatives.
Melany began her career in social services at the New York State Office of Mental Health, and later transitioned to Acacia Network, where she has worked in multiple capacities to further the organization's mission. As the Director of Operations, Melany is part of Acacia Network's Executive Team and is proud to contribute in meaningful ways to the organization's mission during a key period of growth. She is an invaluable team member whose sensible, thoughtful approach to community development provides an important perspective to our work and the communities we serve. She sits on Acacia Network's Diversity, Equity and Inclusion Council which cultivates a supportive and inclusive environment at all levels within the organization; she chairs the Transforming the Workplace Taskforce which focuses on promoting LGBTQ+ inclusion inside and outside the workplace.
Melany was highlighted in Crain's 20 in their 20s Class of 2020. She is currently pursuing a Master's Degree in Organizational Leadership and possesses a Bachelor's Degree in Business Administration from Lehman College and an Associate Degree in Psychology from Bronx Community College.
Erik Alicea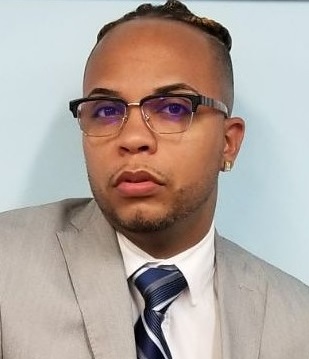 Erik Alicea is the Director of Human Resources at Acacia Network. In this role, Erik leads a team of Human Resources professionals servicing nearly 3,000 employees across six states, providing a wide range of HR services guided by principles of professionalism and best practices. Erik is also a member of the Transforming the Workplace subcommittee of the Diversity, Equity, and Inclusion (DEI) Council of Acacia Network.
Erik is deeply committed to working with underserved communities. Prior to joining the Acacia Network, Erik served in various roles within several non-profits and community-based organizations, including Phipps Houses and Good Shepherd Services. In addition to his professional career, Erik partners with organizations to volunteer his time advocating and speaking to LGBTQ+ youth, and dedicates time to pride events throughout New York City.
He is a graduate of John Jay College of Criminal Justice, and holds a bachelor's degree in Criminal Justice. He is currently enrolled in Rutgers University advancing his education.
Lorraine Coleman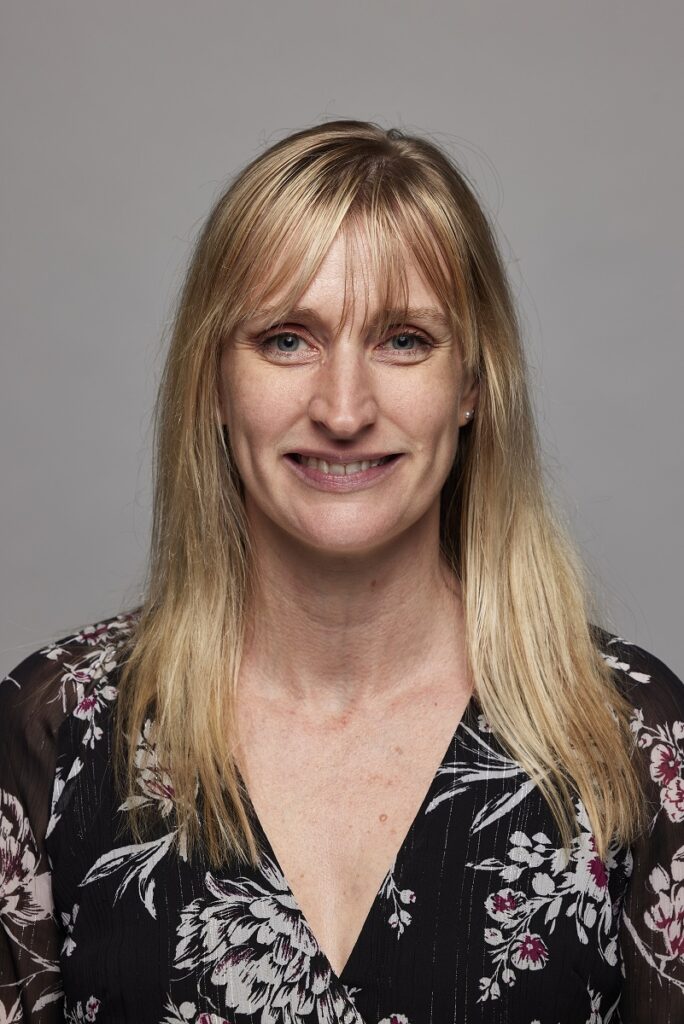 Lorraine Coleman serves as Acacia Network's Senior Vice President of Development Policy and Planning, responsible for building upon our Supportive Housing portfolio and exploring expansion opportunities. Lorraine –who joined Acacia Network in 2013– previously served as our Senior Vice President of Real Estate Management and Tenant Services. She has been working in the behavioral health and supportive housing fields for 15 years and has a Master's in Forensic Psychology from John Jay College of Criminal Justice.
Prior to joining Acacia, Lorraine supervised downstate supportive housing programming for the Office of Alcoholism and Substance Abuse Services. While at OASAS, she supported the development, awarding and implementing of the NY/NY III, Supportive Housing Program for NYC, upstate permanent supportive housing programs, re-entry housing, and Medicaid Redesign Team housing programs. She also ensured and monitored OASAS compliance with HUD housing and supported the sponsor agencies to improve housing services to the five boroughs and Long Island. Lorraine has a strong background in program oversight, quality improvement, and policy development.
Lorraine has been an active member of the Supportive Housing Network of New York (SHNNY) and the New York City Continuum of Care on HUD funding (NYC CCOC). She was one of the original Co-chairs of the Performance and Quality Improvement Committee and has presented at conferences and forums to educate community organizations on supportive housing resources and operations. In her career, Lorraine has participated in workgroups and task forces on subjects such as Transition-aged Youth, Co-Occurring Disorders, Senior Housing, increasing collaborations between substance use services and developmentally disabled services, and increasing collaboration between supportive housing and health home providers. Lorraine is originally from Staten Island and has worked diligently in her career to provide quality services to all New Yorkers and is committed to the mission and values of Acacia Network.
Gotfred Effah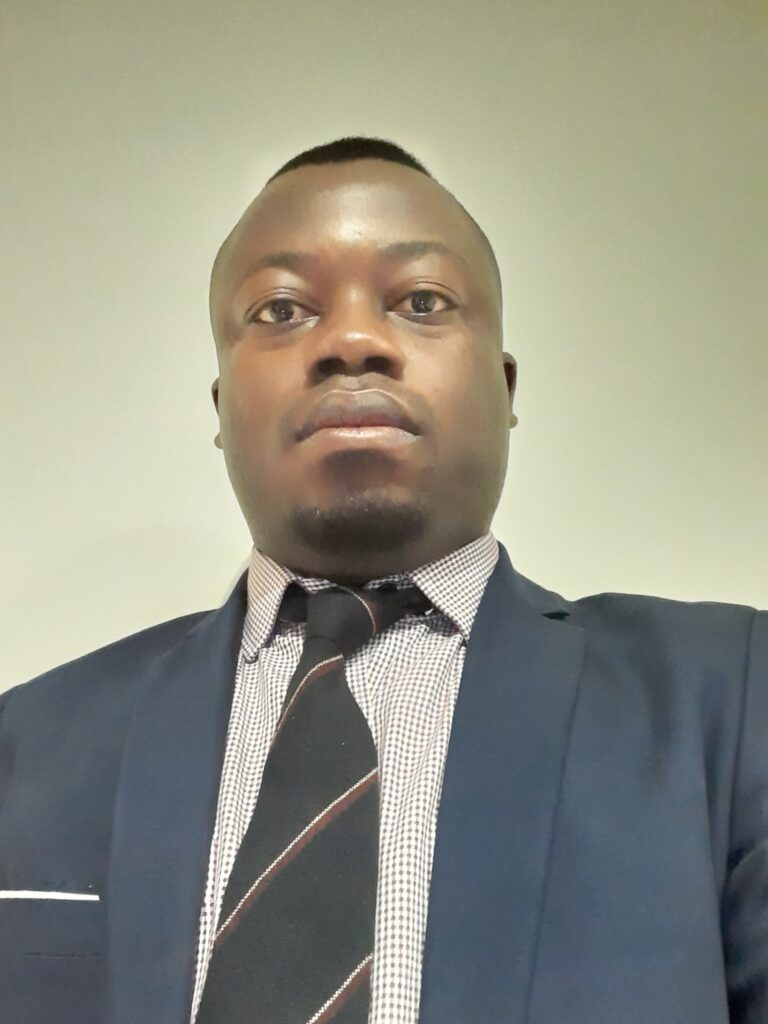 Gotfred Effah is Shift Supervisor and Diversity, Equity, and Inclusion Council Member. He is a native of Drobo- Ghana, born in the Drobo and raised in Berekum-Ghana. Appointed to serve in the DEI Council in September 2020, Gotfred Effah is supporting the development and integration of the Acacia Network workforce diversity strategy for hiring and developing diverse talent, an inclusive work environment, and ensuring management accountability. Gotfred Effah joined Acacia in 2019.
Among his accomplishments, Gotfred led a PCUSA team that designed and support a maternity ward in Ho Ghana, was instrumental in the adoption of leadership development initiatives for women and children in the USA network program, now spanning more than three networks.
His previous roles at Affinity have been within diversity, including med review, Montefiore, MTA, and Monroe College. Before coming to Acacia, Gotfred also worked within the health care system. Gotfred received his Bachelor of Science in Economics and Business Administration degree from the Catholic University of Ghana, a Master's degree in Business Administration and Management from Monroe College, and is currently pursuing a Master of Health Informatics from the University of Maryland.
Gabriela González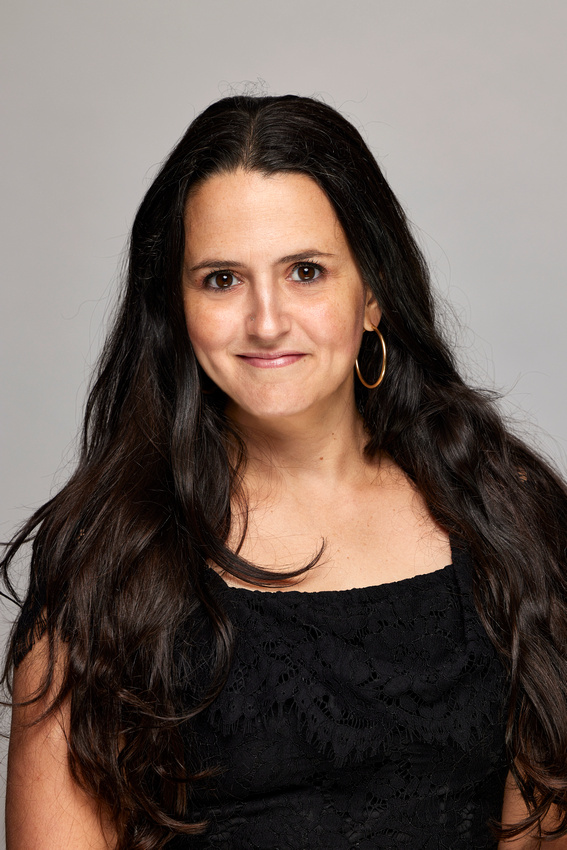 Gabriela González is Assistant Vice President of Communications & Development at Acacia Network, where she is responsible for the development and implementation of a comprehensive, integrated and dynamic communications strategy for the Network. In this role, Gabriela serves as chief spokesperson for the organization and is responsible for media relations and public affairs that elevate Acacia's brand and reputation, broaden visibility of its programs, and increase awareness of Acacia's contributions within our communities.
Originally from San Juan, Puerto Rico, Gabriela has worked in the nonprofit communications field for nearly 15 years, focusing primarily on human services, community development and engagement, arts and culture, environmental conservation, among other key areas. Throughout her career, she has spearheaded communications projects for a variety of organizations and agencies in the Greater New York City area and abroad, utilizing an integrated, holistic approach to culturally responsive marketing, multi-platform digital strategies and web solutions, bilingual storytelling, data visualization, and more.
Prior to joining Acacia Network, she served as the Director of Marketing & Communications at WHEDco, a human services nonprofit organization based in the South Bronx, and as the Communications Manager at a New Jersey-based jazz education organization. Gabriela holds a Master of Arts Degree in Cultural Agency and Administration from the University of Puerto Rico (UPR), and a Bachelor of Science in Communications with a concentration in Print Journalism from Florida International University (FIU).
Talanda Jackson-Franklin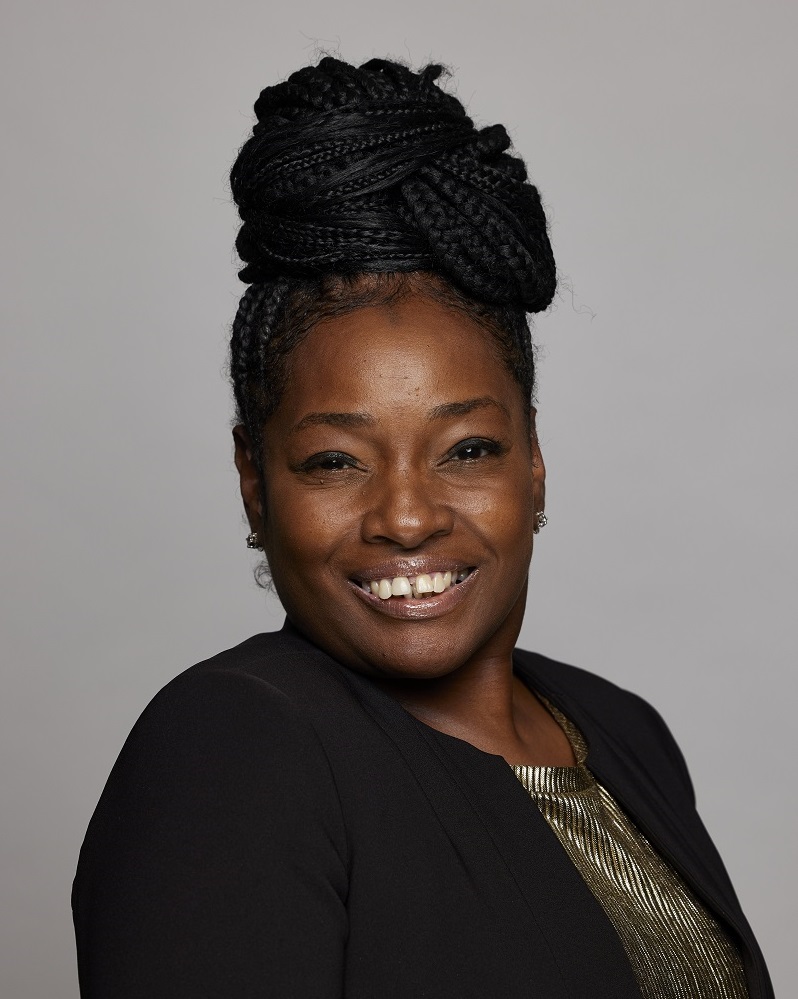 As Vice President of Social Services for Acacia Network, Talanda Jackson-Franklin oversees the agency's Supportive Housing (SH) and social services portfolios, which include OMH-licensed Community Residences and Apartment Treatment Programs, as well as OPWDD-Certified Residences and SH Programs funded by DOHMH, OMH, OASAS, COC, HUD, HRA and HASA. In this role, Ms. Jackson-Franklin is responsible for managing staff and program operations, including quality assurance, regulatory compliance, and revenue collections. Prior to this role, she served as Assistant Vice President of Social Services.
A skilled administrator with an extensive background in supervised residential settings, supportive housing, and day habilitation programs, Ms. Jackson-Franklin understands congregate and scatter site housing, city, state and federal government policies, disabled populations, homeless populations, housing/landlord regulations, justice center reporting, and financial operations.
Talanda holds a Master of Business Administration (MBA) with a concentration on Human Resource Management, as well as a master's degree in Psychology from Long Island University (LIU). She earned a Bachelor of Arts in Psychology from the College of New Rochelle, and holds multiple certifications, including: Credentialed Alcoholism and Substance Abuse Counselor (CASAC) Certification; Cardiopulmonary resuscitation (CPR) and First Aid Certification; Approved Medication Administration Personnel (AMAP) Certification; Strategies for Crisis Intervention Prevention (SCIP) Certification; and is Narcan-certified.
Keith Martin

Keith Martin currently serves as the Senior Administrator for OASAS Outpatient and MAT Services at Acacia Network. In his current, he oversees three MAT programs, five outpatient substance use disorders programs, a residential MAT for adult males, a residential SUD youth program, a detox/rehab service, an admissions department, and an integrated service grant program.
Keith's career spans over 30 years, during which he has served in several capacities, from his early beginnings as a community youth worker to his advancements as a social worker and addiction counselor, to positions in leadership as program director and administration management with full oversight responsibilities. The past three decades, Keith has taken pride in serving as a role model and mentor who promotes dignity, love, and respect toward the vulnerable populations we serve.
Keith earned his bachelor's degree in Anthropology and his master's degree in Social Work with a specialization in addictions study form the State University at SUNY Stony Brook. Keith also enjoys a fantastic collegiate career where he received numerous awards and scholars including All American candidate, three-time recipient of MVP honors and academic excellence honors.
Born and raised in Brooklyn, New York, Keith's perspective as a Black man who comes from the very communities he seeks to serve has proven invaluable as a foundational cornerstone that guides his professional path forward to address the behavioral impact of issues such as inequality, social injustice, health disparities and systemic racism.
Caroline J. Morales-Colón, Esq.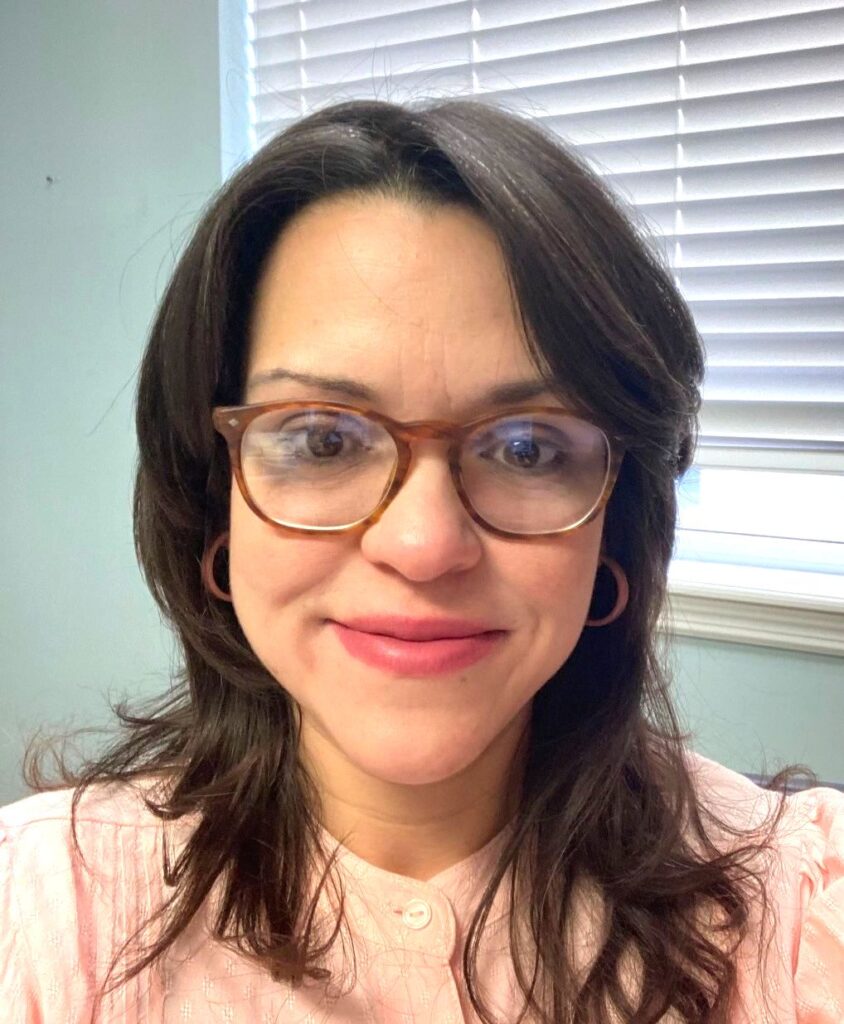 Caroline Morales, Esq. joined Acacia Network's Office of Legal Affairs (OLA) as its Corporate Compliance & Privacy Officer in January 2022. With a longstanding career in public service, she brings to Acacia extensive experience conducting investigations and administrative hearings, and is well versed in Litigation, Employment law, Corporate and Labor Law.
Prior to her role at Acacia Network, she served as a Staff Attorney for BronxWorks, a large multi-service nonprofit organization, where she provided in-house legal counsel to crime victims and legal assistance on forms, policies, and manuals; assisted with external audits; conducted trainings; and was responsible for managing grants and responding to external audits to ensure that program goals and data reporting requirements were met.
Prior to BronxWorks, she held various positions within key government entities in Puerto Rico, including the Puerto Rico Treasury Department and the Puerto Rico Office of Government Ethics. At the Puerto Rico Treasury Department's Office of Administrative Appeals, she served as Hearing Officer and Legal Advisor, responsible for carrying out investigations and administrative hearings, drafting and issuing final determinations, advising the attorneys of the Tax Matters Division, among other duties. At the Office of Government Ethics, Caroline oversaw compliance with the provisions of Puerto Rico's Code of Ethics for Public Servants, among other acts and conduct codes, and was responsible for conducting wide-ranging investigations.
Keith Rasmussen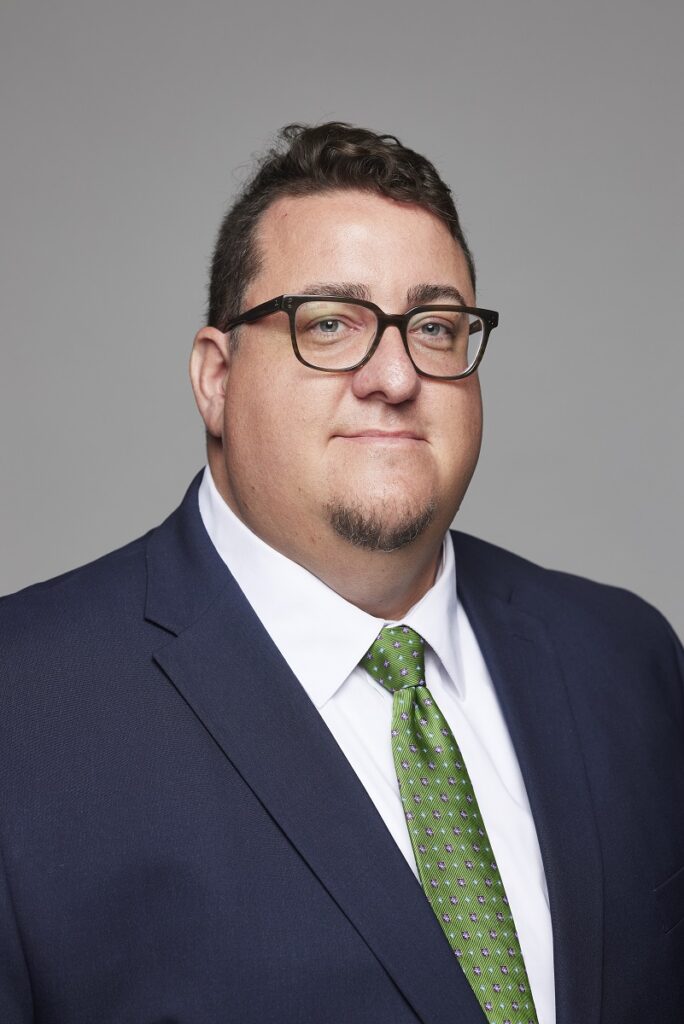 Keith Rasmussen is the Executive Director of Seedco, an Acacia Network affiliate that provides workforce development and benefits access to underserved communities at the national level. In this role, Keith leads all of Seedco's programs across the country, spanning the organization's Workforce and Work and Family Supports program portfolios.
Keith possesses over a decade of management and operations leadership experience, along with expertise in service delivery, human resources, oversight of multiple program models and systems, knowledge of job recruitment and retention, and experience in a variety of program-evaluation techniques.
Before joining Seedco in 2012, Keith held leadership positions at ResCare, Goldman Sachs and Deloitte & Touche. He studied business administration at Brooklyn College, CUNY.
Giamara M. Rosado, Esq.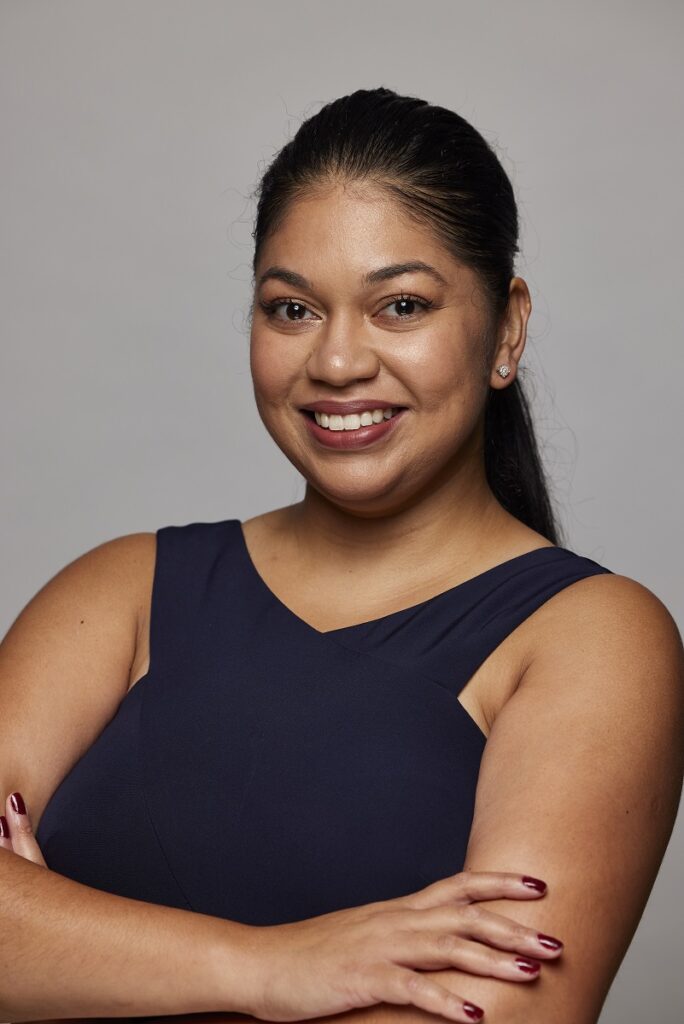 Giamara M. Rosado, Esq. is the Senior Vice President/Executive Deputy Counsel of Acacia Network, Inc. and its affiliates, where she assists the Chief Legal Officer in overseeing all legal matters, including litigation, compliance, and risk management, for over 100 related entities.
Giamara plays a critical role in the Office of Legal Affairs to ensure corporate responsibility to State and City agencies and contract management for all Acacia's related entities. Ms. Rosado handles a broad range of Acacia's transactional legal work, including real estate transactions, negotiating, drafting and reviewing legal agreements, contracts and leases network-wide.
She has assisted with expansion of the Network since 2012 by working closely with the Board Attorney to legally complete over 15 corporate entity affiliations, doubling the Network's size. She continues to assist with complex corporate restructuring and regional transactions.
Giamara holds a Juris Doctorate from the City University of New York School of Law, a Bachelor of Arts from The Pennsylvania State University, and has completed executive education at Columbia Business School for Nonprofit Professionals.
Shary Enid Sánchez, Esq.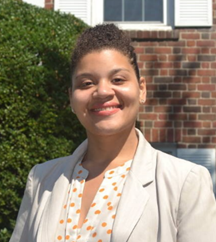 Shary Enid Sánchez joined Acacia Network as Deputy Counsel in 2022. As a member of the Office of Legal Affairs (OLA), she focuses on Acacia's housing branches, assisting with landlord/tenant matters, as well as reviewing and negotiating leases, among other legal matters. She also assists with litigation claims and case management.
Shary has practiced law for 12 years in the public interest field, with varying areas of expertise involving civil litigation, including housing and family law. She is admitted to the Bar of the State of NY, the United States District Courts for the Southern and Eastern Districts of NY and the United States Supreme Court.
When not practicing law, Shary enjoys traveling, the outdoors, and spending time with her family, friends, and dogs.
Angel Santini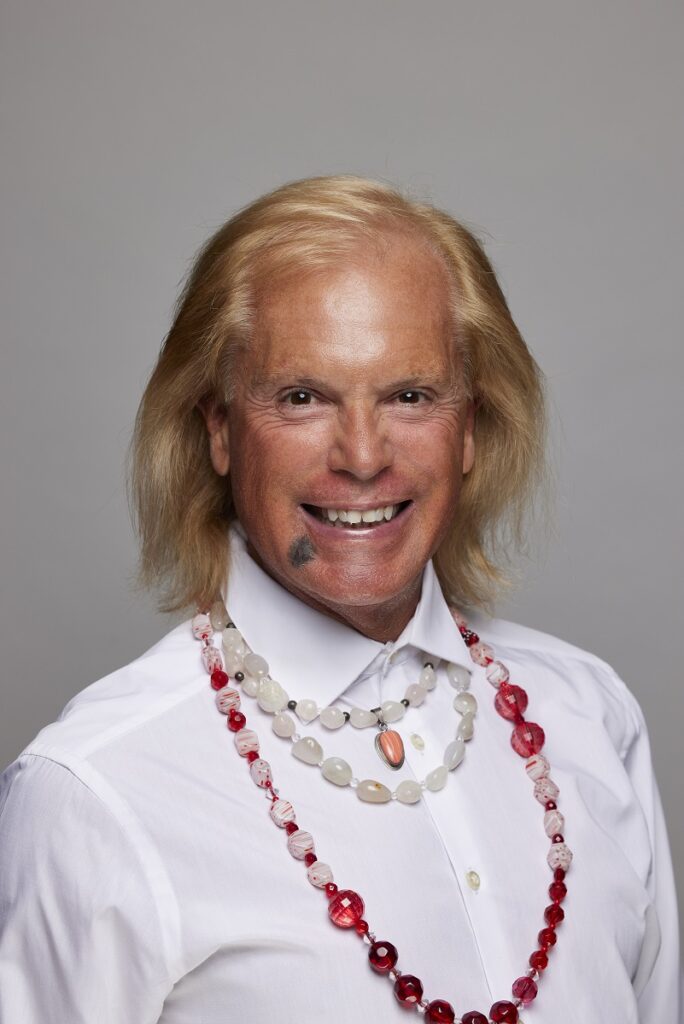 Angel Santini joined Acacia Network in 2016 after working with its affiliate, the Institute for the Puerto Rican/Hispanic Elderly (IPRHE) for more than a decade. He currently serves as Acacia's Vice President of Special Projects, Events, Cultural Programs & Public Relations, in charge of overseeing the planning and fundraising efforts for diverse special initiatives across the network, including cultural and senior programming, as well as regional initiatives across Upstate New York and Puerto Rico.
Prior to joining Acacia Network and to his work as an events planner for IPRHE, Angel served as Ambassador for the Puerto Rico Convention Bureau, a role through which he promoted the island as a business convention destination to boost Puerto Rico's local economy. He also worked in the Cultural Affairs Department for the New York Office of the Puerto Rico Governor, and as a Special Assistant to the Mayor of Caguas, Puerto Rico, in charge of overseeing the Municipality's cultural programming and special events. For more than 25 years, he has also been involved with Comité Noviembre (CN), a nonprofit organization dedicated to commemorating and acknowledging the invaluable contributions of Puerto Ricans across the United States. Throughout his tenure at CN, Angel has been instrumental in the development of multiple events and initiatives, and for securing the donations and talent necessary to ensure their success.
In addition to his deep commitment to arts & culture and to preserving the cultural traditions of his native island, Angel's career has been dedicated to promoting initiatives and programs that provide opportunities to advance the wellbeing of Puerto Rican and Hispanic communities at large, and to tackle the challenges that these communities face on a daily basis.
Amarilis Soler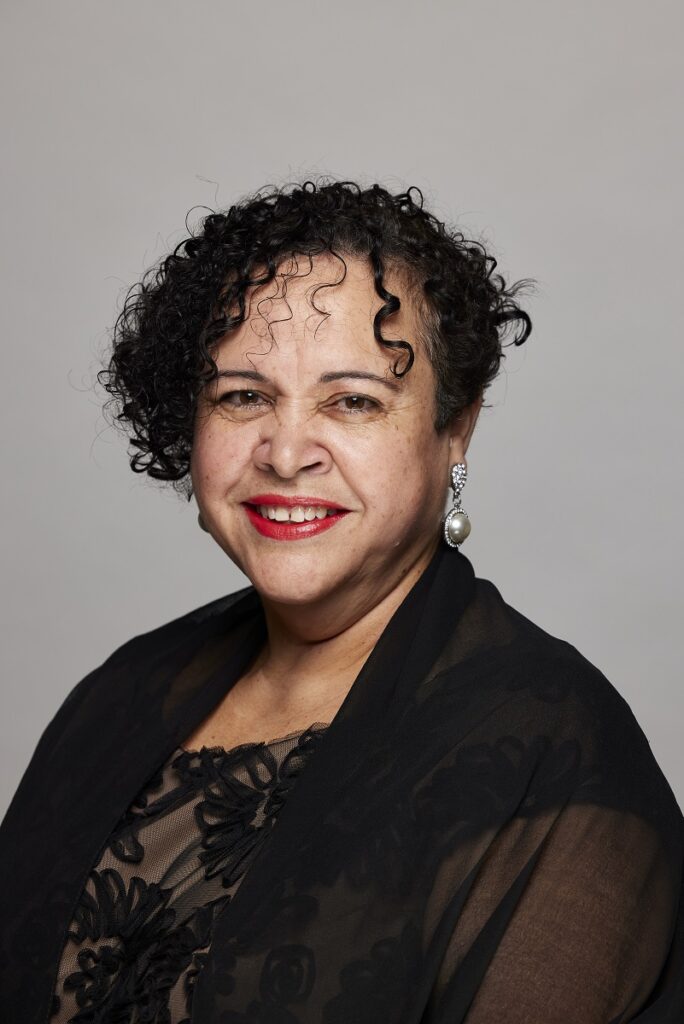 An energetic and enthusiastic leader with more than 25 years in nonprofit management, Amarilis is passionate about delivery of quality services to those who need it the most and to helping others reach their fullest potential. She serves as Assistant Vice President for Acacia Network Housing, in charge of overseeing the programmatic and daily operations of multiple contracts funded by DHS, HRA and HPD to provide social services to almost 1,000 families. Her management style is results-oriented, team-focused, and client centered. She is highly experienced in strategic planning, program management and development, and leading highly effective teams.
Prior to Acacia, Amarilis served as Associate Executive Director of the International YMCA, managing programs sponsored by the U.S Department of State, where she helped bridge the gap between cultures through programs in leadership development, service learning, cultural exchange, practical training, internship, and short-term employment for young adults from 64+ countries. Her international and national travels reaffirmed her belief that people have more in common than differences.
Amarilis immigrated from the Dominican Republic at age 15; the strong values, love and support from her family allowed her to develop a strong sense of empathy, connection to others and desire to give back. Amarilis holds a bachelor's from Hunter College and a master's from The New School University in Policy Analysis and Management. She is a fellow of the "We Are New York Program".
Married for over 20 years, Amarilis is a proud mother of two who enjoys experimenting in the kitchen and hosting groups of friends and family just for fun. She volunteers in a leadership capacity for a non-profit organization in Harlem.
Royce M. Trujillo, DHA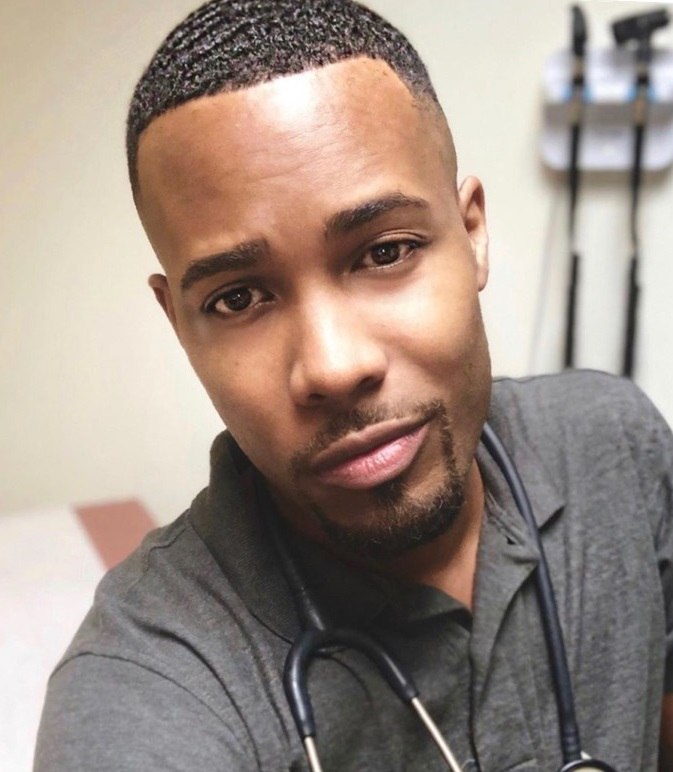 Royce M. Trujillo is an experienced Quality Improvement professional who presently serves as Senior Compliance Administrator at Acacia Network, one of the largest Latino-led nonprofits in New York State, serving 150,000 individuals annually through health, housing, economic development, cultural revitalization, and social services.
With a demonstrated trajectory in the nonprofit management and healthcare industries, Royce joined the Acacia Network in 2018 as a Quality Coordinator. In his present role, he oversees clinical quality and compliance within Acacia's Behavioral Health Division, as they pertain to regulatory and internal policies and procedures, as well as Incident Management. He also manages the implementation of processes that seek to improve the quality of service to our patients. Prior to his tenure at Acacia, he provided direct care to patients and their families as a Technical Nurse and Patient Care Assistant.
In December of 2023, Royce earned a Doctor of Healthcare Administration Degree at HBCU Virginia University of Lynchburg. He also possesses a Bachelor of Science in Nursing (BSN), a Master of Science in Nursing (MSN) with a focus on Medical Emergencies, and a Master's in Health Leadership Administration (MHA) from Western Governors University.
Alton Wilson, MS, MBA, PMQ, SPHR, SHRM-SCP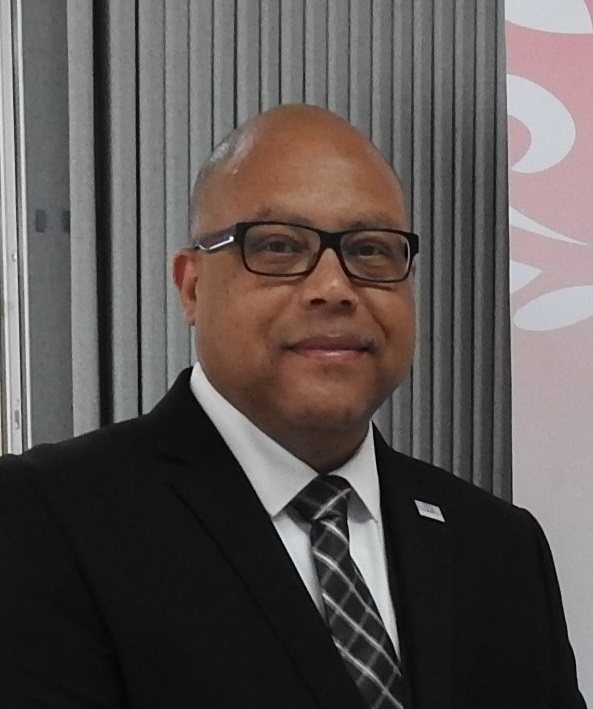 Alton Wilson has over 20 years' experience in the healthcare field and is a native New Yorker, born in Manhattan and raised in the Bronx. Presently the Director of Talent Acquisition at Acacia Network, he brings experience working in large, multi-site organizations and healthcare networks such as START treatment and recovery centers, Services for the Underserved (S:US), Montefiore Healthcare System.
Alton has served as a key member of the Human Resources team for many fortunes 500 and non-profit organizations, and currently serves in a leadership role enhancing the recruitment infrastructure of Acacia Network, where he has developed a solid recruitment plan that has strengthened the talent pool and achieves hiring targets and staffing objectives. Alton is very active on social media platforms such as Twitter, Facebook, Instagram, and LinkedIn, and has over 30,000 LinkedIn followers.
He holds a master's degree in Social Work from NYU, master's degree in Human Resources from Capella University, and master's degree in Business Administration (Cum Laude) from the Jack Welch Management Institute. In addition, he holds several HR credentials such as PHR, SHRM-CP, SHRM- Talent Acquisition Specialist credential, and SHRM- People Manager Qualification credential.