Mission
Acacia Network is committed to promoting diversity, equity, and inclusion, and to providing a platform to achieve equality for all persons of diverse backgrounds. The Diversity, Equity, and Inclusion (DEI) Council will ensure that diversity in all its forms is respected and valued, and will cultivate and sustain a culture where our differences create solutions to meet the diverse needs of our employees and the communities we serve.
Acacia Network's DEI Council promotes initiatives and best practices that foster an equitable, safe, respectful, inclusive, and culturally responsive environment.
Vision
To empower all members of our community to remove barriers caused by inequities, social injustice, and racial trauma and create an environment where all where individuals experience a sense of belonging.
Core Values
Act with transparency, fairness, integrity, and honesty.
Diversity in teams, services, and leadership.
Equity in pay and enhanced employee engagement.
DEI Council Members
Katrina Jones, MS, PHR, SHRM-CP (Co-Chair, DEI Council)
Katrina Jones is the Senior Vice President of Human Resources & Talent Management for Acacia Network, Inc. Since joined the Acacia family in 2012, Katrina has proven to be a versatile and tested human resources professional with extensive experience and expertise in strategic planning, workforce management, organizational change and development, employee engagement, talent acquisition, regulatory compliance, compensation and benefits, and employee and labor relations.
Katrina co-chairs Acacia Network's Diversity, Equity and Inclusion Council which cultivates a supportive and inclusive environment at all levels within the organization; she led the 2016 implementation of and chairs the Dra. Evalina Antonetty Scholarship committee which provides up to $25,000 per year to support continuing education and professional development of Acacia Network employees; serves on the Bronx Partners for Healthy Communities Workforce Subcommittee, and is a member of the Community Health Care Association of New York State (CHCANYS) Workforce Committee.
Katrina has a solid educational foundation which includes post-graduate training at Cornell University's School for Industrial and Labor Relations where she earned a Human Resources Director's Certificate, a Master's Degree in Human Resources Management & Organizational Development from Manhattanville College, a Bachelor's degree in Business Communications from the College of New Rochelle and an Associate's degree in Computer Science and Office Information Systems from Pace University, earning each degree Summa Cum Laude. She is duly certified as a Human Resources Professional by the Human Resources Certification Institute (HRCI) and the Society of Human Resources Management (SHRM) and is certified in the Prosci Change Management Methodology.
Katrina's most cherished role is being a devoted mom to her two sons.
Dr. David C. Collymore (Co-Chair, DEI Council)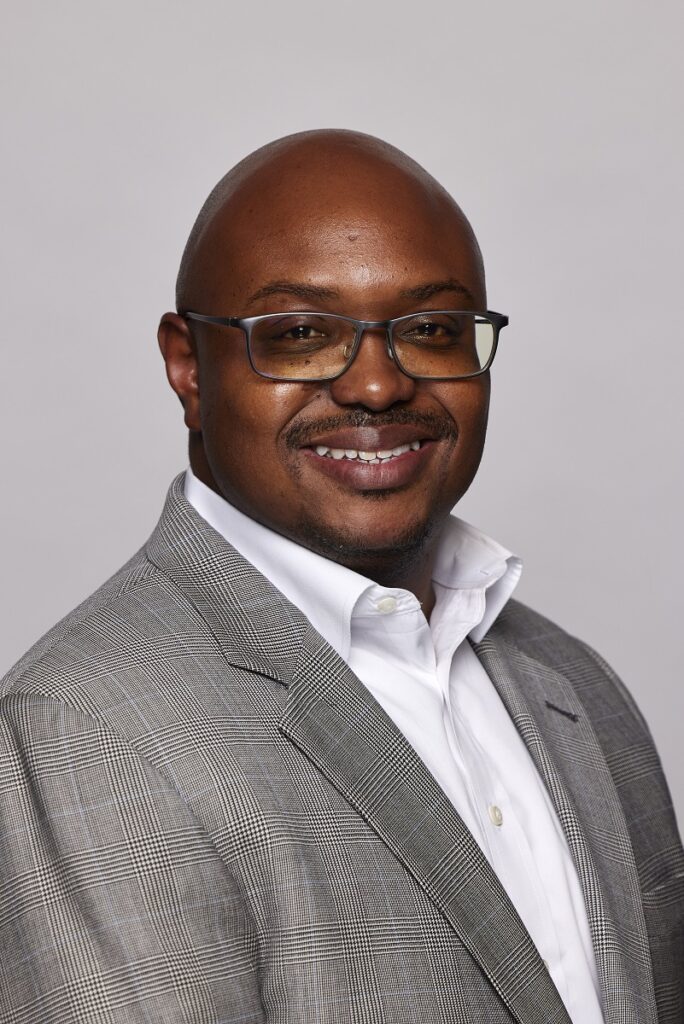 Dr. David C. Collymore is the Chief Medical Officer of Acacia Network. In this role, he provides clinical leadership to this dynamic multi-faceted organization that offers primary and specialty healthcare services, substance abuse services, mental health services, housing, day care, and economic development to communities throughout New York City.
Dr. Collymore is a proud alumnus of Howard University and a product of Howard's B.S. – M.D. Accelerated Medical Program. He was awarded a National Health Service Corps Scholarship and a W.K. Kellogg Community Medicine Fellowship while in medical school, and in May of 2000, at the age of 23, Dr. Collymore earned his medical degree. Dr. Collymore also earned a Masters Degree in Business Administration with a Focus in Health Care from George Washington University.
Dr. Collymore has been the recipient of numerous awards and honors including commendations from the New York State Senate and the Comptroller of New York City, serving as the keynote speaker for the National Health Services Corp, being named one of America's Top Pediatricians, and being named as a Top 40 Under Forty Achiever by The Network Journal. He is also a member of the Clinical Committee of the Community Health Care Association of New York State, the American Academy of Pediatrics, and the Clinical Affairs Committee of the Affinity Health Plan.
Melany Compres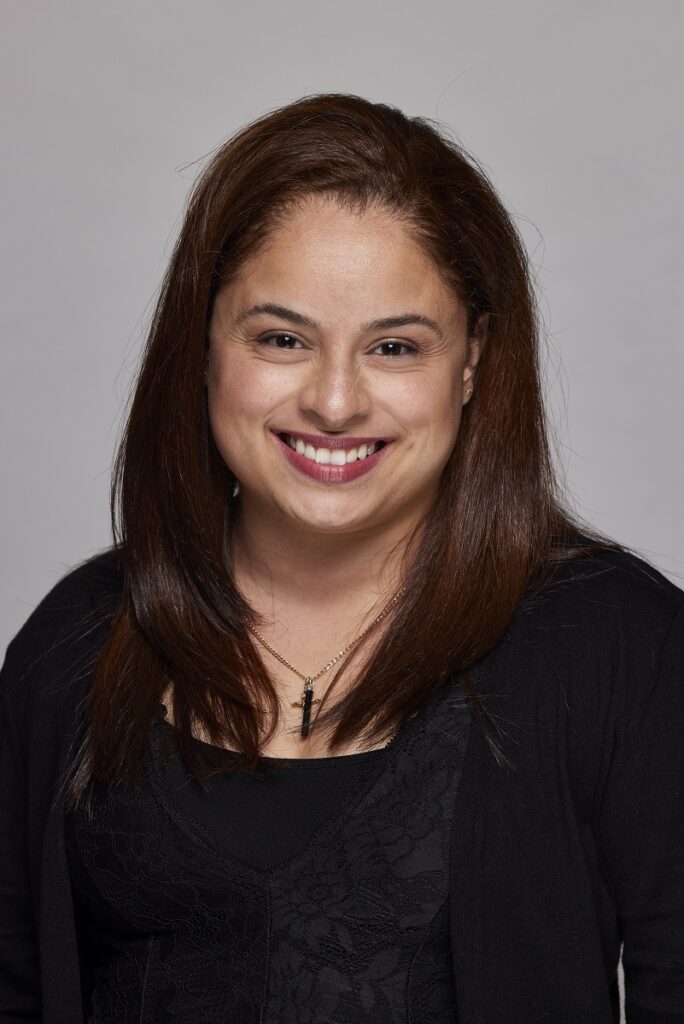 Melany Compres joined Acacia Network in 2017, where she currently serves as the Director of Operations for the Office of the CEO & COO, in charge of streamlining administrative and operational aspects at the Executive Level, while overseeing special projects and initiatives.
Melany began her career in social services at the New York State Office of Mental Health, and later transitioned to Acacia Network, where she has worked in multiple capacities to further the organization's mission. As the Director of Operations, Melany is part of Acacia Network's Executive Team and is proud to contribute in meaningful ways to the organization's mission during a key period of growth. She is an invaluable team member whose sensible, thoughtful approach to community development provides an important perspective to our work and the communities we serve.
Melany possesses a Bachelor's Degree in Business Administration from Lehman College and an Associate's Degree in Psychology from Bronx Community College.
Gotfred Effah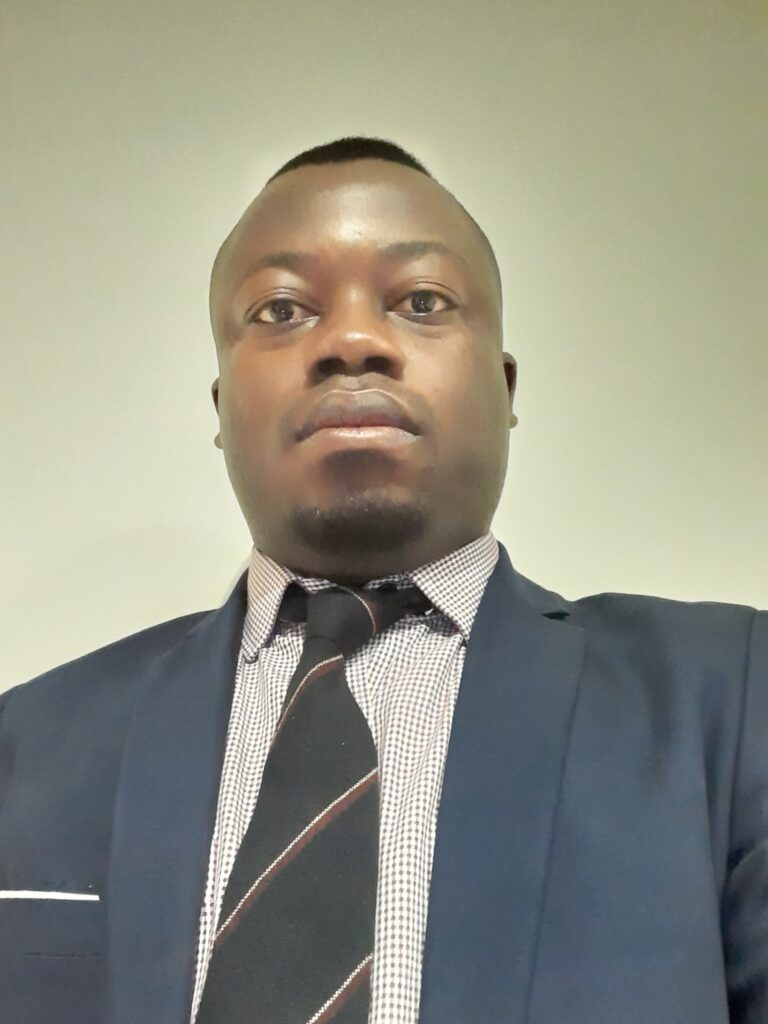 Gotfred Effah is Shift Supervisor and Diversity, Equity, and Inclusion Council Member. He is a native of Drobo- Ghana, born in the Drobo and raised in Berekum-Ghana. Appointed to serve in the DEI Council in September 2020, Gotfred Effah is supporting the development and integration of the Acacia Network workforce diversity strategy for hiring and developing diverse talent, an inclusive work environment, and ensuring management accountability. Gotfred Effah joined Acacia in 2019.
Among his accomplishments, Gotfred led a PCUSA team that designed and support a maternity ward in Ho Ghana, was instrumental in the adoption of leadership development initiatives for women and children in the USA network program, now spanning more than three networks.
His previous roles at Affinity have been within diversity, including med review, Montefiore, MTA, and Monroe College. Before coming to Acacia, Gotfred also worked within the health care system. Gotfred received his Bachelor of Science in Economics and Business Administration degree from the Catholic University of Ghana, a Master's degree in Business Administration and Management from Monroe College, and is currently pursuing a Master of Health Informatics from the University of Maryland.
Keith Martin

Keith Martin currently serves as the Senior Administrator for OASAS Outpatient and MAT Services at Acacia Network. In his current, he oversees three MAT programs, five outpatient substance use disorders programs, a residential MAT for adult males, a residential SUD youth program, a detox/rehab service, an admissions department, and an integrated service grant program.
Keith's career spans over 30 years, during which he has served in several capacities, from his early beginnings as a community youth worker to his advancements as a social worker and addiction counselor, to positions in leadership as program director and administration management with full oversight responsibilities. The past three decades, Keith has taken pride in serving as a role model and mentor who promotes dignity, love, and respect toward the vulnerable populations we serve.
Keith earned his bachelor's degree in Anthropology and his master's degree in Social Work with a specialization in addictions study form the State University at SUNY Stony Brook. Keith also enjoys a fantastic collegiate career where he received numerous awards and scholars including All American candidate, three-time recipient of MVP honors and academic excellence honors.
Born and raised in Brooklyn, New York, Keith's perspective as a Black man who comes from the very communities he seeks to serve has proven invaluable as a foundational cornerstone that guides his professional path forward to address the behavioral impact of issues such as inequality, social injustice, health disparities and systemic racism.
Keith Rasmussen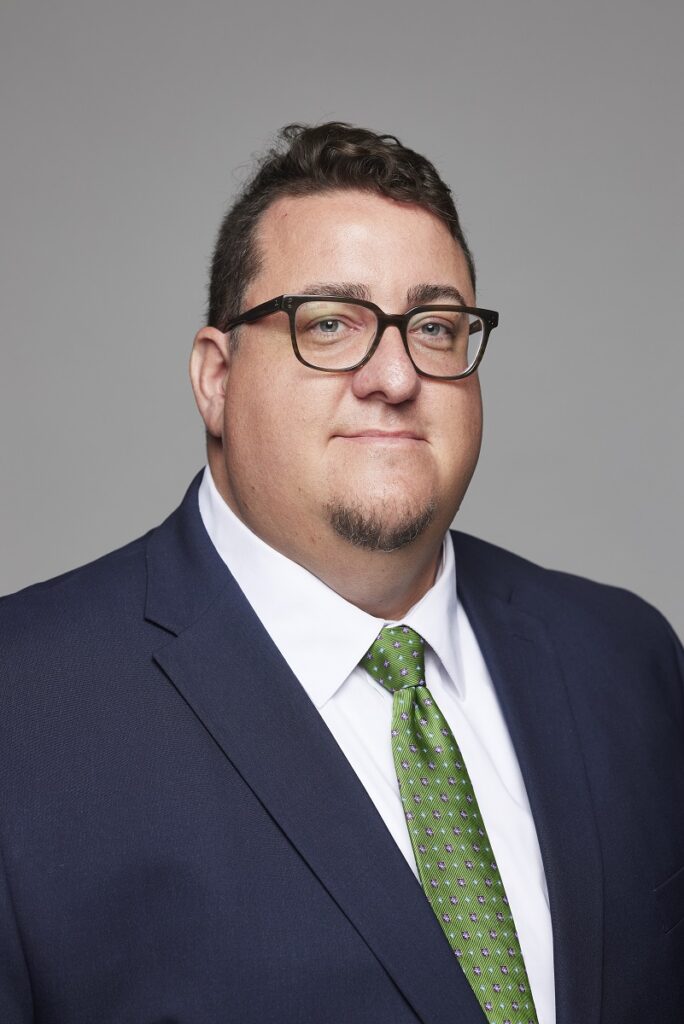 Keith Rasmussen is the Executive Director of Seedco, an Acacia Network affiliate that provides workforce development and benefits access to underserved communities at the national level. In this role, Keith leads all of Seedco's programs across the country, spanning the organization's Workforce and Work and Family Supports program portfolios.
Keith possesses over a decade of management and operations leadership experience, along with expertise in service delivery, human resources, oversight of multiple program models and systems, knowledge of job recruitment and retention, and experience in a variety of program-evaluation techniques.
Before joining Seedco in 2012, Keith held leadership positions at ResCare, Goldman Sachs and Deloitte & Touche. He studied business administration at Brooklyn College, CUNY.
Giamara M. Rosado, Esq.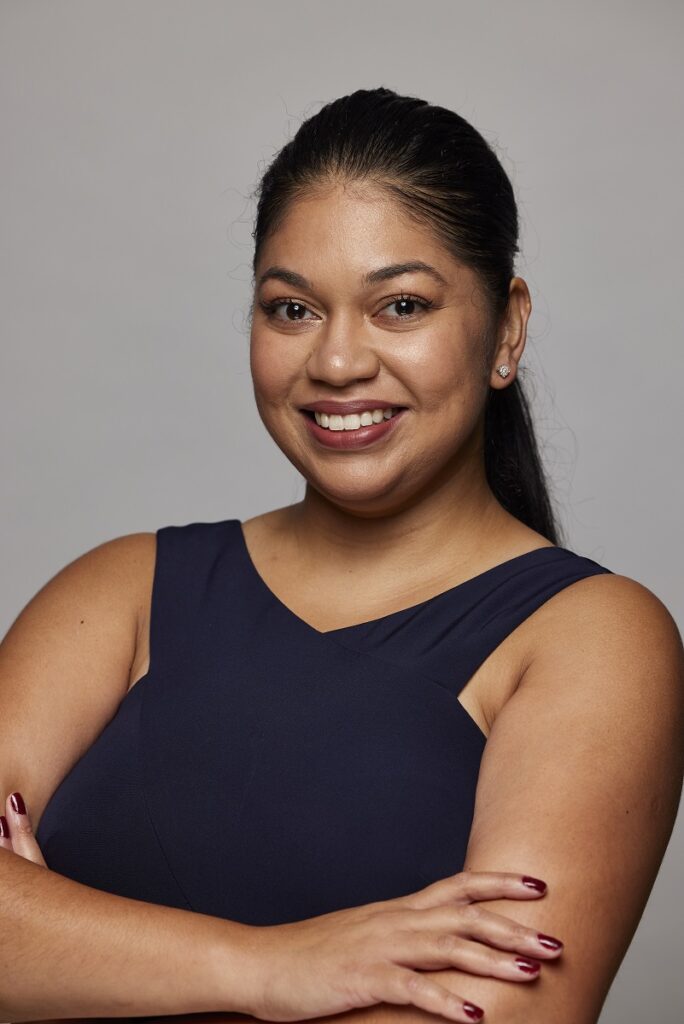 Giamara M. Rosado, Esq. is the Senior Vice President/Executive Deputy Counsel of Acacia Network, Inc. and its affiliates, where she assists the Chief Legal Officer in overseeing all legal matters, including litigation, compliance, and risk management, for over 100 related entities.
Giamara plays a critical role in the Office of Legal Affairs to ensure corporate responsibility to State and City agencies and contract management for all Acacia's related entities. Ms. Rosado handles a broad range of Acacia's transactional legal work, including real estate transactions, negotiating, drafting and reviewing legal agreements, contracts and leases network-wide.
She has assisted with expansion of the Network since 2012 by working closely with the Board Attorney to legally complete over 15 corporate entity affiliations, doubling the Network's size. She continues to assist with complex corporate restructuring and regional transactions.
Giamara holds a Juris Doctorate from the City University of New York School of Law, a Bachelor of Arts from The Pennsylvania State University, and has completed executive education at Columbia Business School for Nonprofit Professionals.
Amarilis Soler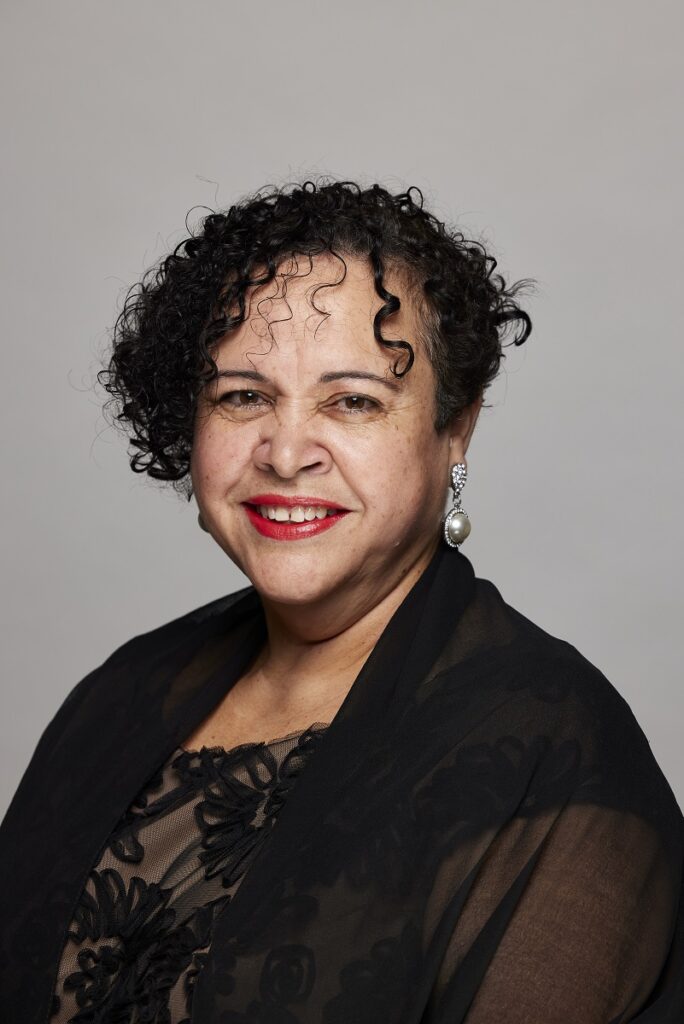 An energetic and enthusiastic leader with more than 25 years in nonprofit management, Amarilis is passionate about delivery of quality services to those who need it the most and to helping others reach their fullest potential. She serves as Assistant Vice President for Acacia Network Housing, in charge of overseeing the programmatic and daily operations of multiple contracts funded by DHS, HRA and HPD to provide social services to almost 1,000 families. Her management style is results-oriented, team-focused, and client centered. She is highly experienced in strategic planning, program management and development, and leading highly effective teams.
Prior to Acacia, Amarilis served as Associate Executive Director of the International YMCA, managing programs sponsored by the U.S Department of State, where she helped bridge the gap between cultures through programs in leadership development, service learning, cultural exchange, practical training, internship, and short-term employment for young adults from 64+ countries. Her international and national travels reaffirmed her belief that people have more in common than differences.
Amarilis immigrated from the Dominican Republic at age 15; the strong values, love and support from her family allowed her to develop a strong sense of empathy, connection to others and desire to give back. Amarilis holds a bachelor's from Hunter College and a master's from The New School University in Policy Analysis and Management. She is a fellow of the "We Are New York Program".
Married for over 20 years, Amarilis is a proud mother of two who enjoys experimenting in the kitchen and hosting groups of friends and family just for fun. She volunteers in a leadership capacity for a non-profit organization in Harlem.
Alton Wilson, MS, MBA, PMQ, SPHR, SHRM-SCP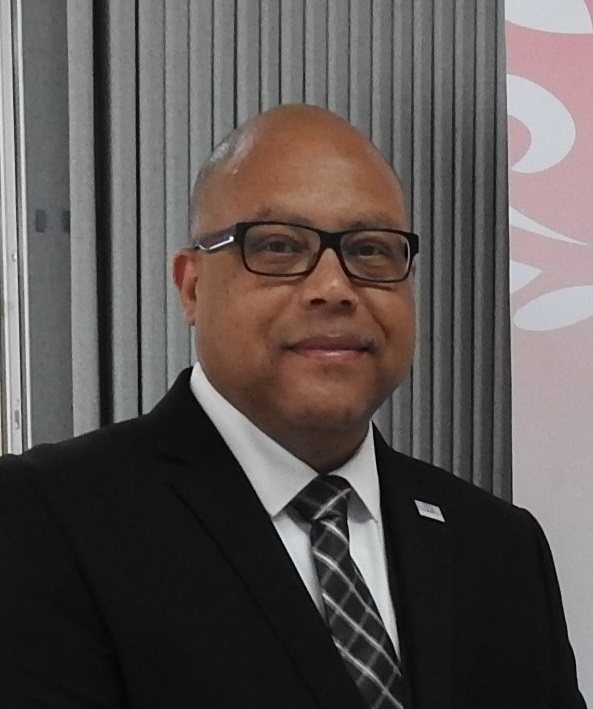 Alton Wilson has over 20 years' experience in the healthcare field and is a native New Yorker, born in Manhattan and raised in the Bronx. Presently the Director of Talent Acquisition at Acacia Network, he brings experience working in large, multi-site organizations and healthcare networks such as START treatment and recovery centers, Services for the Underserved (S:US), Montefiore Healthcare System.
Alton has served as a key member of the Human Resources team for many fortunes 500 and non-profit organizations, and currently serves in a leadership role enhancing the recruitment infrastructure of Acacia Network, where he has developed a solid recruitment plan that has strengthened the talent pool and achieves hiring targets and staffing objectives. Alton is very active on social media platforms such as Twitter, Facebook, Instagram, and LinkedIn, and has over 30,000 LinkedIn followers.
He holds a master's degree in Social Work from NYU, master's degree in Human Resources from Capella University, and master's degree in Business Administration (Cum Laude) from the Jack Welch Management Institute. In addition, he holds several HR credentials such as PHR, SHRM-CP, SHRM- Talent Acquisition Specialist credential, and SHRM- People Manager Qualification credential.